Started UPSem 2004: Rev. Nadine Ellsworth-Moran (MDiv / MACE 2011)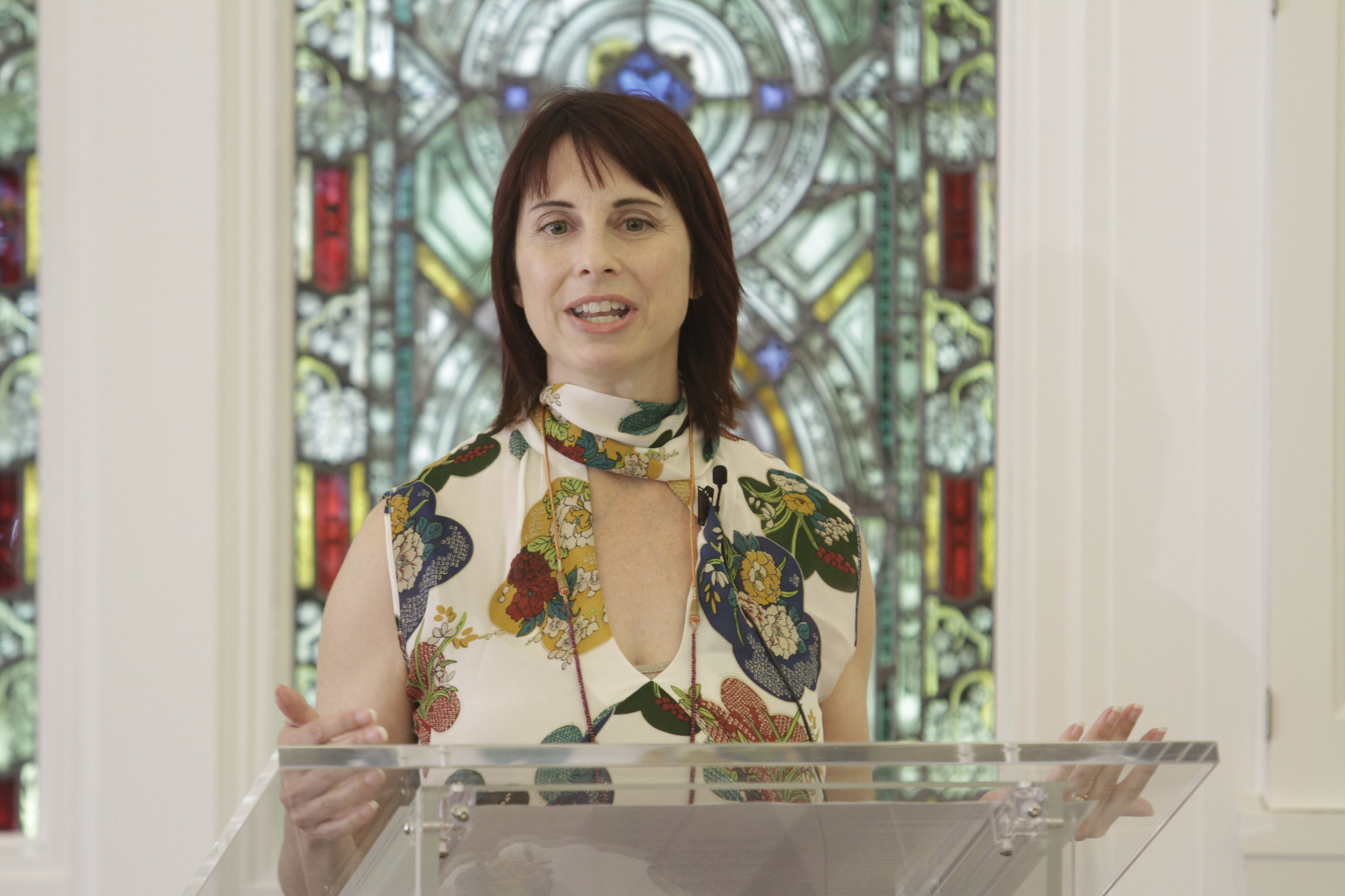 The following is part of a series of 20 profiles that represent each year that Charlotte has been enrolling students. 
Associate Pastor
Reid's Memorial Presbyterian Church
Augusta, Georgia
A native Charlottean, Rev. Nadine Ellsworth-Moran (MDiv / MACE 2011) now calls Augusta, Georgia, home with her husband of more than 20 years and what she describes as three unrepentant cats. Prior to enrolling at Union Presbyterian Seminary at Charlotte, she worked as a paralegal in various law firms from Charlotte to Washington, D.C. She walked through the seminary's doors in 2004, arriving from the corporate world with another master's degree already in hand from the Katholieke Universiteit Leuven in Belgium.
Ellsworth-Moran had been discerning a call to ministry well before enrolling in seminary at UPSem Charlotte. Ultimately, she chose the seminary because of its convenience and the fact that she "felt it was important to attend a Reformed seminary, and UPSem Charlotte had everything I was looking for in my theological education." Also, the seminary's outstanding professors and variety of courses offered underscored the value and quality of the choice of the Charlotte campus. Ellsworth-Moran concludes, "I loved that it was a smaller overall campus, and it was possible to get to know your cohort and your professors quickly. I also liked the strong Reformed theological emphasis in core courses as well as the practical applications that I was able to put into practice every week."
After graduation, she had the unique opportunity to work at the seminary's Charlotte campus, serving as an assistant to Dean Richard Boyce while pastoring a small Presbyterian Church in Charlotte. These dual roles allowed her to be ordained in the PC(USA) and work for an institution she loved. What makes this institution so appealing for Ellsworth-Moran is her assessment that the Charlotte campus is a godsend, allowing many who are discerning a call to ministry to live and work where they are. This is particularly important for those who cannot leave the area and cannot afford to stop working while attending. The Charlotte campus, she maintains, "offers the same high standard of teaching as the Richmond campus but with a flexible schedule that accommodates all types of students, from recent undergrads to second and even third-career students." Importantly, she observes, the faculty understand the difficulty of juggling family, work, and study and go out of their way to make theological education a reality for its students.
It is this deep concern for all members of the UPSem community that distinguishes the work of the seminary and what Ellsworth-Moran wants others to know about UPSem Charlotte. Ellsworth-Moran concludes, "The faculty and staff really do care about each student and their life. They care not only about what is happening in the classroom but what is going on once we leave campus. There is a real community on the Charlotte campus."