Started UPSem 2006: Rev. Lorenzo Small (MDiv 2013)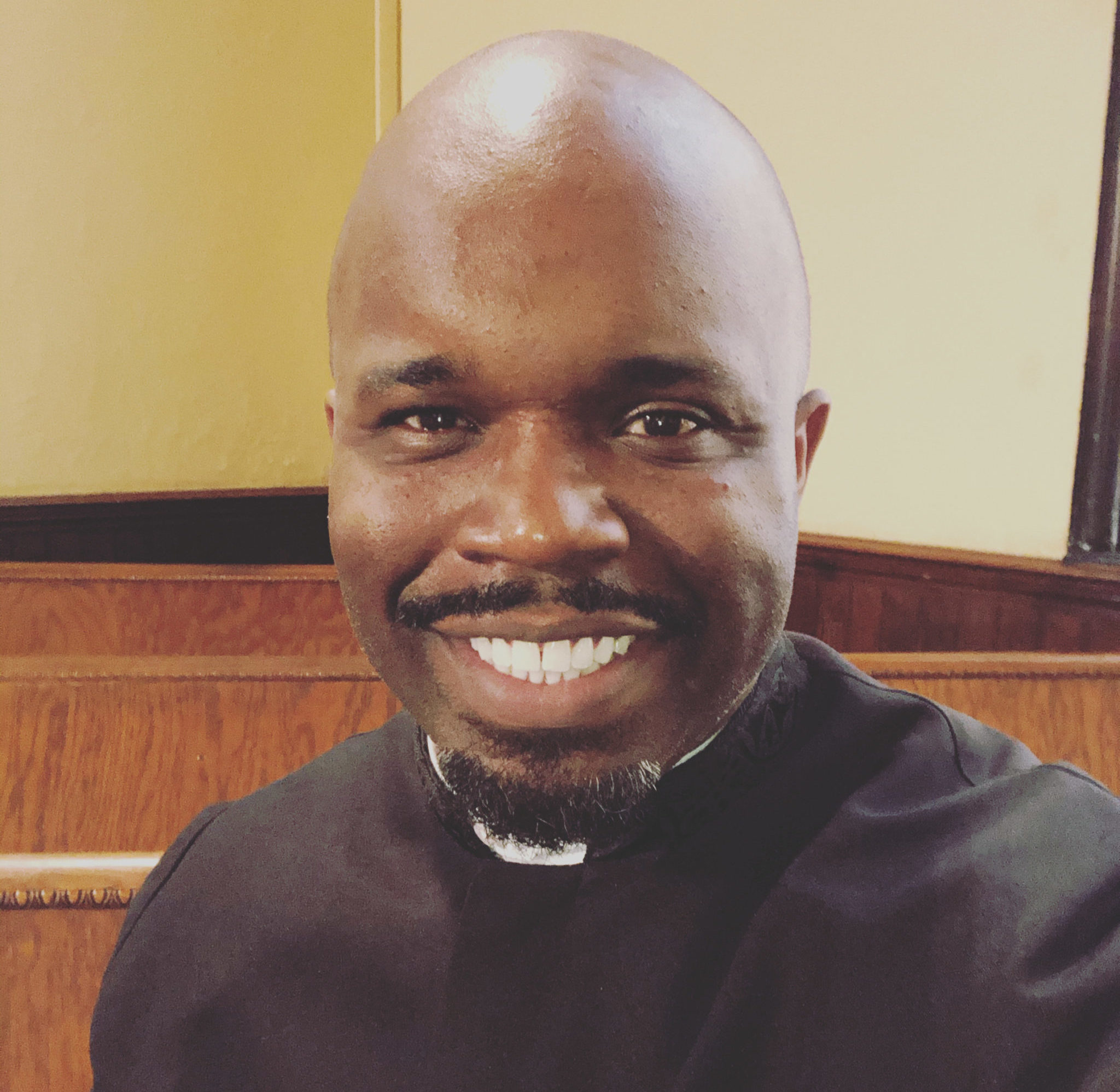 The following is part of a series of 20 profiles that represent each year that Charlotte has been enrolling students.
Pastor
First United Presbyterian Church
Charlotte, North Carolina
Born in Norfolk, Virginia, but raised in Dunn, North Carolina, Rev. Lorenzo Small (MDiv 2013) graduated from North Carolina A&T State University in Greensboro, where he studied finance. After graduation, Small worked for 3M Corporation followed by Eli Lilly & Company. His last job before accepting his full-time call to ministry was with Carolinas Healthcare System where he spent five years in various positions, ultimately serving as the Director of West Region Urgent Care Services. Shortly after moving to Minnesota to work for 3M, Small joined Shiloh Missionary Baptist Church (MBC) where he served as a Deacon, Chair of the Deacon Board, and Sunday School Superintendent. He accepted his call to ministry at MBC and was licensed in 2005 and ordained in 2006.
When he and his wife returned to North Carolina, he joined First Fellowship Ministries of Charlotte where he served as an associate pastor. In 2011 as a UPsem Charlotte student, he was invited to preach at Pleasant Ridge Presbyterian Church in Lancaster, South Carolina, a congregation where he was eventually installed as their pastor after ordination in the PC(USA). Following his pastorate at Pleasant Ridge, Small accepted a call to First United Presbyterian Church in Charlotte, North Carolina.
Since returning to North Carolina, Small wanted to remain in the greater Charlotte area. In fact, it was remaining in the area that helped convince him that UPSem Charlotte was an ideal choice for his seminary education. Small states, "Ultimately, I was convinced after some research that I would get a good seminary education at UPSem Charlotte. I lived in Charlotte, and I had to continue to work. The program design in Charlotte allowed for this." This accommodation to his need to work and live in the area also reflects the general spirit of the Charlotte campus, a campus populated by faculty and staff interested in the students' lives and what needs to be done to ensure their success. This concern leads to strong and enduring relationships between professors and their students long after graduation. As Small explains, "Lasting relationships have continued to shape me as a pastor, especially my relationships with my professors." Possibly most important, Small concludes, is that the Seminary in Charlotte means access, access for students who might otherwise have a more difficult time answering their calls to churches in need of new, well-trained yet seasoned leaders.