Charlotte Admissions
The Charlotte campus offers degrees and certificates in a hybrid format which provides increased access and flexibility for commuter and part-time students. Students complete course work in a combination of in-person and online class sessions. The majority of courses meet in person four times (once a month) per term over three terms in an academic year. In-person sessions for required courses most often take place on Saturdays. The remaining class sessions take place online in either a synchronous format (Zoom) on Saturdays or an asynchronous format. This format offers a unique opportunity for students whose jobs or other obligations during the week prohibit them from undertaking a traditional weekday degree program. Most Charlotte students are part-time students, though it is possible to take a full-time academic load as well.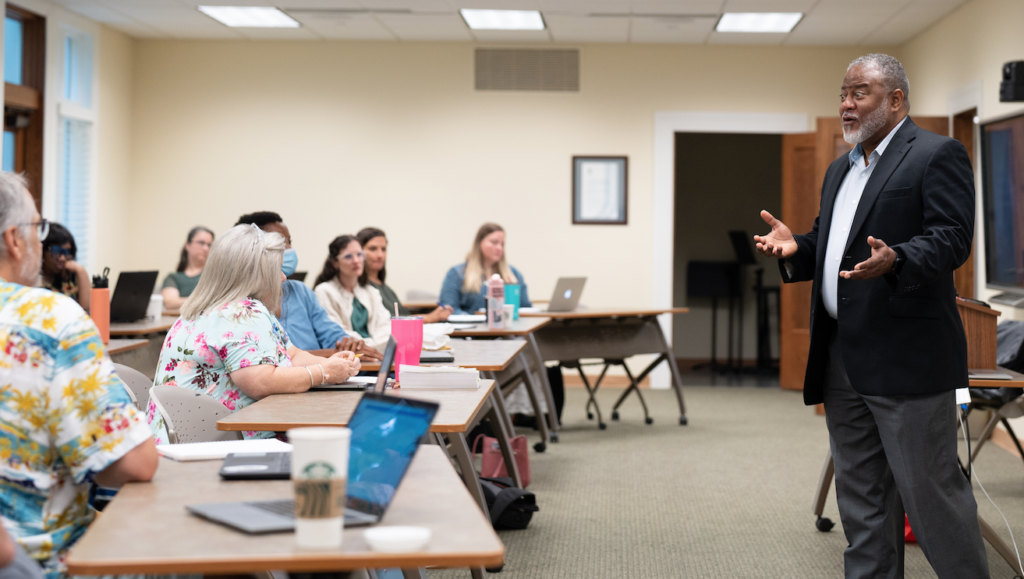 For example, a beginning part-time student (2 classes/6 hours) would usually select two Saturday-based courses and come to campus four times per term to attend in-person sessions. A full-time student might add an additional online class (3 hours) on a weekday evening.
Please be in touch with our Interim Director of Admissions, Ashlee Anderson, to talk through available options.