Started UPSem 2008: Rev. Jonathan Davis (MDiv 2014)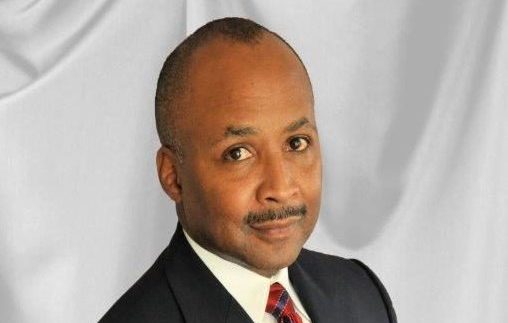 The following is part of a series of 20 profiles that represent each year that Charlotte has been enrolling students. 
Pastor
Hermon Presbyterian Church
Rock Hill, South Carolina
A son, brother, husband, and father, Rev. Jonathan Davis (MDiv 2014)  is originally from Shulerville, South Carolina. Davis finished high school in Andrews, South Carolina, before enrolling in college at the University of South Carolina. While at USC, Davis completed a bachelor's degree in marketing and management, ultimately completing a master's degree in management at Webster University. Settling into a career in business, Davis was working in management at Liberty Mutual when he decided to go to seminary.
An ordained Baptist minister, Davis was encouraged to enroll at Union Presbyterian Seminary Charlotte by another Charlotte alum serving at his then congregation. "A minister in my church, St. Luke Missionary Baptist, Dr. Ophelia Gorman-Brown, was at Union. She, along with my pastor, Reverend Clifford Matthews, highly recommended Union." Choosing to attend seminary was a given, Davis adds, and attending UPSem Charlotte was a comfortable fit because the location and program structure made attending manageable for someone needing to work, not move, and still pursue a call to ministry, "Charlotte was where I lived and worked, and because I was still working, I loved the weekend program they had that made it conducive for me to attend." Davis not only found the program in Charlotte convenient, but he also found it appropriately rigorous. "Seminary was very challenging, and I appreciated the challenge. The professors had a wealth of biblical, theological, church, pastoral, and practical knowledge. They brought that knowledge to the classroom, preparing us for ministry." While deeming it convenient and rigorous, Davis found UPSem Charlotte to excel at one thing above all others: The campus, he says, excels at creating community. "Creating community was instilled in us from day one of seminary. Because we were successful in creating that community, there is a bond with Union seminarians and graduates that is everlasting." After graduation, Davis did not go far from his UPSem community. He began serving as a Stated Supply Pastor at Hermon Presbyterian Church in Rock Hill, South Carolina, a position he still holds.
Given the size and steady growth of Charlotte and the surrounding metro area, Davis feels that UPSem Charlotte is not only well-positioned for those wanting to answer a call to ministry, but that size and growth create an increasing and enduring need for theological education in the region. As Davis observes, "Having a seminary in Charlotte is needed for all those that God is calling into ministry in the area. Due to the many churches in the city, someone should not have to go to another city to attend seminary. There is a need for the seminary in the city, a need UPSem Charlotte is ready to fulfill."