Joshua T. Morris Named Assistant Professor of Practical Theology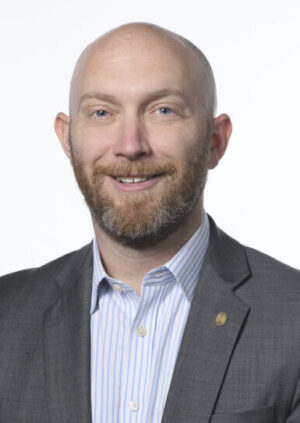 Richmond, VA (June 1, 2023)—Union Presbyterian Seminary welcomes Rev. Dr. Joshua T. Morris as Assistant Professor of Practical Theology.
Dr. Morris is a B.A. graduate of the University of Missouri-Kansas. He received an M.Div. from Fuller Theological Seminary and an M.A. from the Claremont School of Theology. He received his Ph.D. in Practical Theology from Claremont in 2019. Ordained in the Ministry of Word and Sacrament in the United Church of Christ (UCC), he is a member of the Missouri Mid-South Conference.
An accomplished author and a devoted chaplain, Dr. Morris' service to the church has encompassed a wide range of clinical ministry experience. He has served as staff chaplain at hospitals in California and Missouri. Prior to accepting the call to serve on the faculty of UPSem, Dr. Morris served as assistant director, spiritual services, at Children's Mercy Hospital, Kansas City, Missouri. Dr. Morris continues to serve as a chaplain in the United States Army Reserve; he was deployed to Afghanistan in 2014.
As a Board-Certified Chaplain, Dr. Morris retains membership in the Association of Professional Chaplains, the Society for Pastoral Theology, the Association of Practical Theology, the American Academy of Religion, the Society for Intercultural Pastoral Care and Counseling, and the Pediatric Chaplains Network. He has received awards for excellence in academic, military, and hospital communities.
Dr. Morris is married to Beth Morris. They are the proud parents of an eight-year-old son, Isaac, and a four-year-old daughter, Annette. Dr. Morris will be based on the Charlotte campus.