2023 Sprunt Lectures May 1 -3, 2023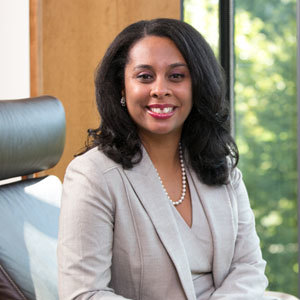 Our 2023 Sprunt Lecturer is Dr. Keri Day
Keri Day is an Associate Professor of Constructive Theology and African American Religion at Princeton Theological Seminary in Princeton, NJ.  She earned a B.S. in Political Science and Economics from Tennessee State University, an M.A. in Religion and Ethics from Yale University Divinity School, and her Ph.D. in Religion from Vanderbilt University. Her teaching and research interests are in womanist/feminist theologies, social critical theory, cultural studies, economics, and Afro-Pentecostalism. She has authored four academic books, Unfinished Business: Black Women, The Black Church, and the Struggle to Thrive in America (2012); Religious Resistance to Neoliberalism: Womanist and Black Feminist Perspectives (2015); Notes of a Native Daughter: Testifying in Theological Education (2021); and her most recent book, Azusa Reimagined: A Radical Vision of Religious and Democratic Belonging, (2022). She has also been recognized by NBC News as one of six black women at the center of gravity in theological education in America. She is a fourth generation preacher in the Church of God in Christ (COGIC).
Alongside her scholarship, she also engages public policy leaders. She has participated in White House briefings in Washington D.C. to discuss issues related to economic policy, religious freedom, faith-based initiatives, human rights efforts, and peace building efforts around the world. She has been a guest political commentator on KERA/NPR, DFW/FOX News, and Huffpost Live on issues related to faith and politics. She has written for the New York Daily News, The Christian Century, The Feminist Wire, and The Huffington Post.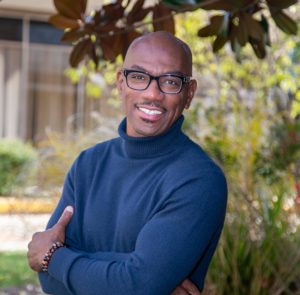 Our 2023 Sprunt Preacher is Dr. Kenyatta Gilbert
The Rev. Dr. Kenyatta Gilbert — professor of homiletics at Howard University School of Divinity—is a nationally recognized expert on African American preaching. After graduating from Baylor with a bachelor's degree in political science in 1996, Gilbert enrolled in Princeton Theological Seminary, where he earned his M.Div. and Ph.D. in practical theology (homiletics). As an ordained Baptist minister, he served congregations in Texas, New York, New Jersey, Maryland, and Kenya before landing at Howard University in 2006. A prolific writer and oft-featured expert on Black preaching, civil rights, and social justice, Gilbert has authored countless sermons and classroom lectures, as well as four books: Exodus Preaching: Crafting Sermons about Justice and Hope; A Pursued Justice: Black Preaching from the Great Migration to Civil Rights; The Journey and Promise of African American Preaching; and Just Living: Meditations for Engaging our Life and Times. His writing has also been featured by such outlets as PBS NewsHour, Sojourners, Word & Way, and The Conversation.
In 2011, Dr. Gilbert launched The Preaching Project, a ministry aimed at equipping ministers to better serve African American churches and communities. He also serves as Director of the Equipping the Saints: Black Congregations Online Resource Center at Howard University; General Editor of the forthcoming Preaching, Theology, and Culture book series (Fortress Press); and member of the editorial board of Homiletic, a peer-reviewed journal sponsored by the Academy of Homiletics. Dr. Gilbert is married to Dr. Allison Blow Gilbert, a pediatrician. The Gilberts have three daughters: Olivia, Ella, and Ava.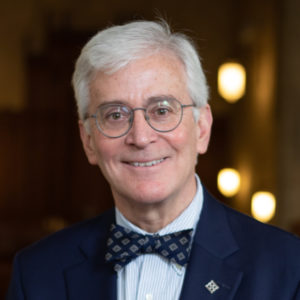 Our 2023 Sprunt Alumni Luncheon Speaker is Dr. Ted Wardlaw
Theodore J. Wardlaw served as the ninth president and professor of homiletics, came to Austin Presbyterian Theological Seminary (2002-2022). Prior to that, he was the pastor/head of staff for twelve years at Central Presbyterian Church in downtown Atlanta. Other churches he served include the Germantown Presbyterian Church in Germantown, Tennessee, the Grand Avenue Presbyterian Church in Sherman, Texas, and the Setauket Presbyterian Church in Setauket, Long Island, New York.
A native of South Carolina, Ted Wardlaw is a graduate of Presbyterian College, and he earned his divinity degree at Union Theological Seminary in Virginia. At Union, he won a graduate fellowship to continue his studies at Yale University Divinity School, where he earned a Masters of Sacred Theology in American Church History (Magna Cum Laude). As a parish pastor, he served on the Board of Visitors at Johnson C. Smith Theological Seminary in Atlanta, as a member of the Board of Trustees at his alma mater, Union Seminary, and as a member of the Board of Trustees at Montreat Conference Center. He also taught as an adjunct professor of homiletics at both Union and Columbia Seminaries. In 2007, he was awarded the honorary Doctor of Humane Letters degree by his alma mater, Presbyterian College. In 2022, he received the honorary Doctorate of Divinity from Austin College in Sherman, Texas.
At Austin Seminary, President Wardlaw led the Seminary through the completion of the Centennial Campaign, and he has led additional capital campaigns raising more than $100 million to date. Under his leadership, the Seminary has funded the construction of two four-story apartment buildings for students, endowment for faculty chairs, and the renovation and expansion of the Mary B. and Robert J. Wright Learning Information Center. He has presided over the selection of many new faculty members and staff members, and he preaches and teaches widely across the country. He has contributed to a number of edited books and has written numerous articles for such periodicals as The Christian Century, Journal for Preachers, Call to Worship, and The Presbyterian Outlook.
Click on the following link to register for the 2023 Sprunt Lectures: https://na.eventscloud.com/sprunt23