Martha Daniel Newell (1921-2017)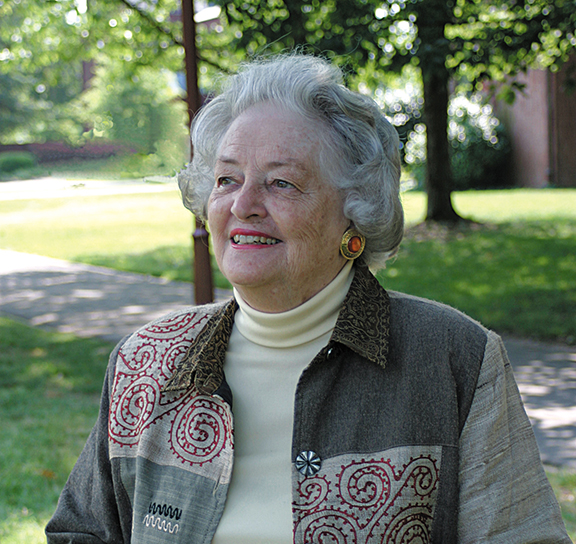 Union Presbyterian Seminary learned with great sadness of the passing of Martha Daniel Newell — a great lady and devoted friend of the seminary.
President Emeritus of Union Presbyterian Seminary Louis Weeks reflected, "We'll really miss Martha Newell. She was a constructive and joyous Christian. She exercised a profound ministry in Richmond and more broadly in the Church."
Her pastor at Second Presbyterian Church, O Benjamin Sparks III, now retired, spoke at her memorial service – "Martha was truly 'larger than life,' a woman who filled a room with generosity and laughter, with kindness and a sense of humor, with compassion and joy. She was a party goer and a party giver, a capable Bible teacher, a philanthropist, a music lover, one who knew instinctively how to celebrate and enjoy the accomplishments of others without calling attention to herself. She was a faithful minister's wife who was not only a credit to her husband, the minister, but in her own unique style, a credit to the Lord and to the gospel Sam (Newell) so eloquently proclaimed."
A memorial service was held on Friday, March 24, at 11 a.m., at River Road Presbyterian Church, Richmond, Virginia. A graveside service will follow at a later date at Christ Church in Irvington, where she will join her beloved husband, the Rev. Samuel W. Newell.