Student spotlight: Longtime educator yearns to learn more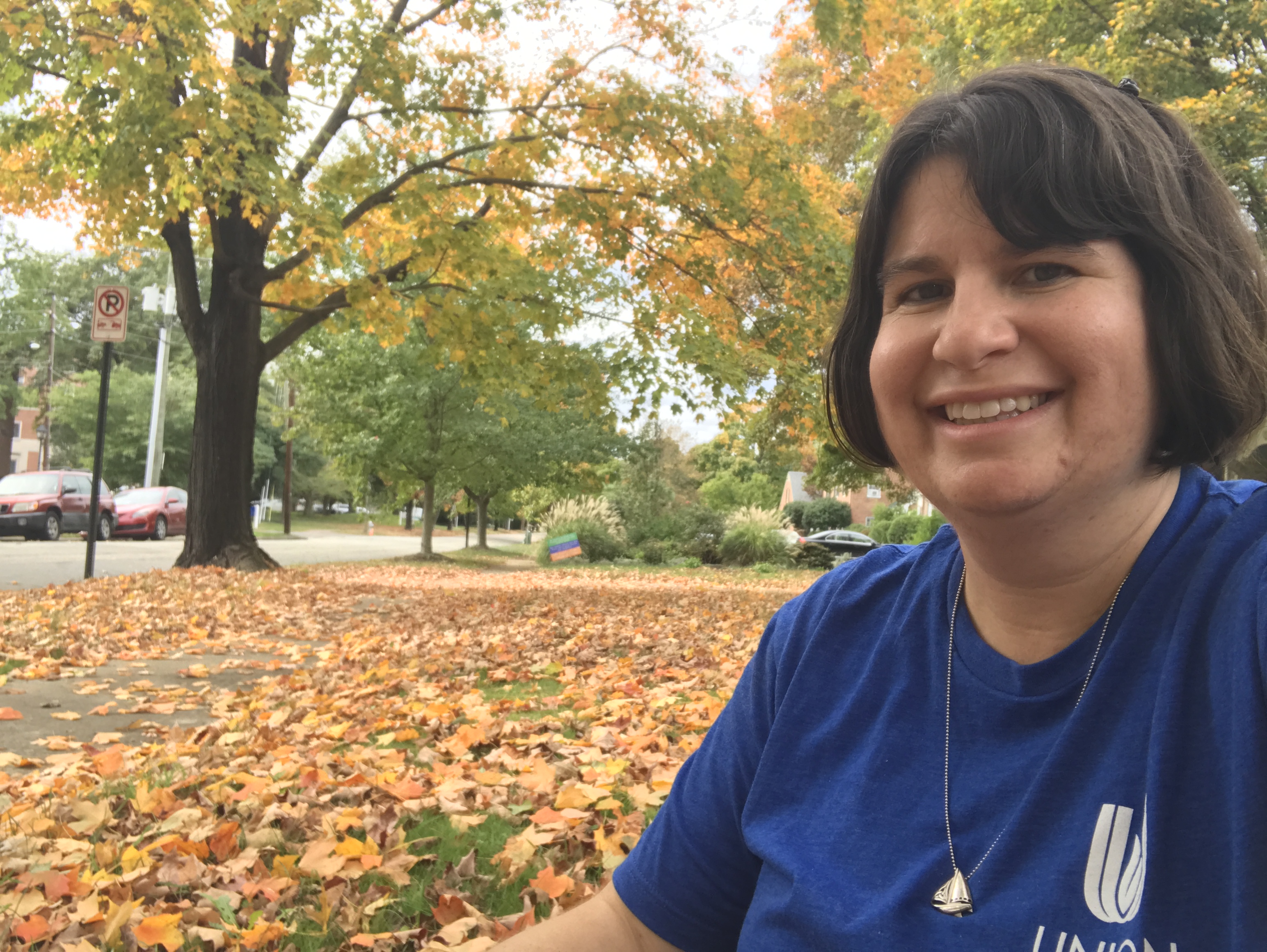 BY JEFF STAPLETON
While she enjoys teaching sixth-grade math, Master of Arts in Christian Education student Sandy Asaro also feels called to learn more about the theology and practices of Christian education through Union Presbyterian Seminary. In fall 2016 after teaching in public schools for more than 16 years, Asaro felt a call to further study as a result of developing a strong connection with the children and youth in her church's neighborhood.
"For the last year and a half, I've really been able to do a lot more in my church with children and youth ministry," she said. "I've developed a deeper passion and joy in wanting to explore my understandings and practices relating to Christian education."
Her church's children and youth program had limited participation until they started developing relationships with kids in the neighborhood. Using a basketball court outside at her church, she would play ball with them to get to know them better, even though she had no idea how to play basketball.
Asaro lives in Port Charlotte, Florida, and takes classes at Union online through the Blended Learning Program. "There really aren't any Presbyterian seminaries near where I am. What I like about the Blended Learning Program is I can still teach here in Florida but also be in community with people from around the country who are studying Christian education at the same time."
The decision to attend Union was cemented when Asaro attended the Association of Presbyterian Church Educators (APCE) conference in Denver, Colorado. She is a lifelong Presbyterian and was seeking a Presbyterian seminary when she reconnected with the Rev. Dr. Rebecca Davis, a visiting associate professor at Union.
"I mentioned to her that I was feeling a call to learn more about Christian education, and she told me about Union's Blended Learning Program."
Asaro did some research, discussed the calling with her pastor, and realized Union was where she wanted to study. The program includes one week of on-campus study in Richmond and 11 weeks of online peer discussion and assignments.
Asaro visited Union's Richmond campus and was very impressed with the staff, faculty and students, who made her feel welcome. Her background has always included education. As a youth, she was active in her church and volunteered with Sunday school classes and other education programs. She earned her undergraduate degree in elementary education from Florida Gulf Coast University in Fort Myers, Florida, and attended the same school for her master's in educational leadership. She graduated summa cum laude with a 4.0 GPA.
As for what she wants to do with her M.A.C.E. degree, Asaro said that is not yet clear.
"My initial intentions are to learn more about Christian education for what I'm currently doing in serving the children and youth at my church. I don't know what God has in store for me next, or when that is or what that is.  What I do know is that I'm really excited and feel called to deepen my understandings."
Related Stories:
Student spotlight: Longtime educator yearns to learn more