From Galilee to the Dead Sea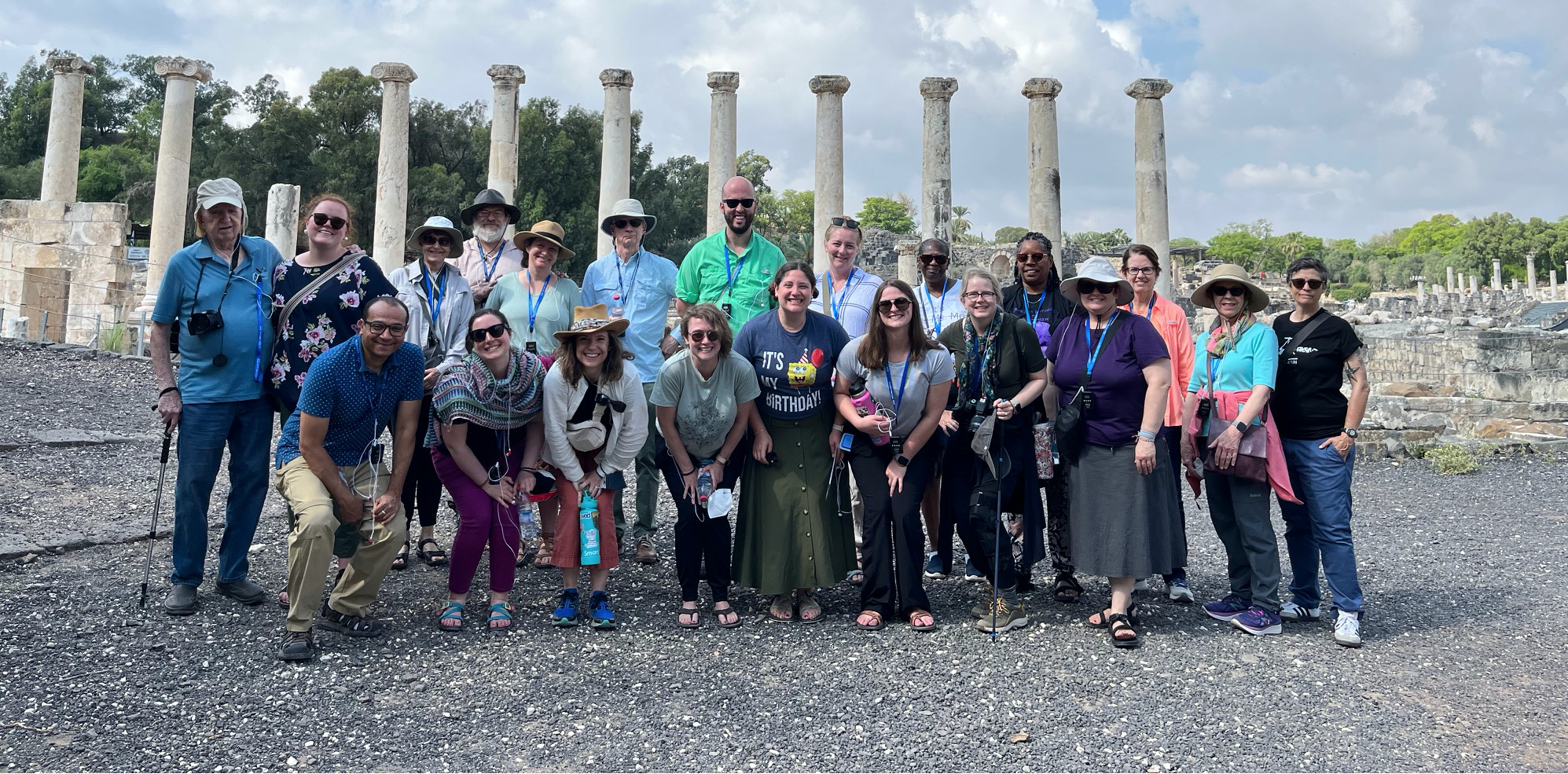 On May 8, 2023, my 32nd birthday started off with the group going to Bet She'an National Park, which is the ancient city of Scythopolis. The site has many historical layers from the Late Bronze to the Greco-Roman period. It witnessed transitions between various ancient near eastern empires, including the Egyptians and the Assyrians.
After viewing the Roman-period amphitheater and the bath house, we drove down to Jericho, the oldest city in the world, dating back 10,000 years. The Walls of Jericho are well-known to all biblical readers, but there has been much discussion concerning the historicity of the story as told in Joshua 2 and 6. After a riveting lecture from Safwat on the bus ride, we arrived at our last stop of the day: the Dead Sea! Many of us enjoyed floating in the Dead Sea, putting on mud masks, and relaxing together in the buoyant salt-filled sea at -427 meters sea level.
To wrap up our day we had a quick drive to the City of Jerusalem. This city holds a special place in my heart. This is not my first time in the Holy Land, as I was fortunate enough to come on a pilgrimage with my church in October 2019. That trip was a pivotal moment that shaped my path to seminary. This trip has deepened my connection to the culture, people, and especially the religions that share this Holy Land. I know these last few days will open our hearts and minds to better understand the complex textures of this culture.
For my next trip around the sun, I pray for peace for the world, myself, and others. To work towards justice and peace, we need to connect with others on new and deep levels. This trip has further opened my heart, mind, and spirit to new cultures and peoples. And for this I will be forever grateful.
To end my 31st year on this earth, I spent it with new and old friends and two of my favorite professors over a drink at Mikael Bar! Being at the Sea of Galilee has been a marvelous adventure for all. Tomorrow, we move to the final leg of our journey, to the city of Jerusalem.
–Katie Carboni
1st year, MDiv/MAPT