BLACK ALUMNI ASSOCIATION NEWSLETTER: May 2023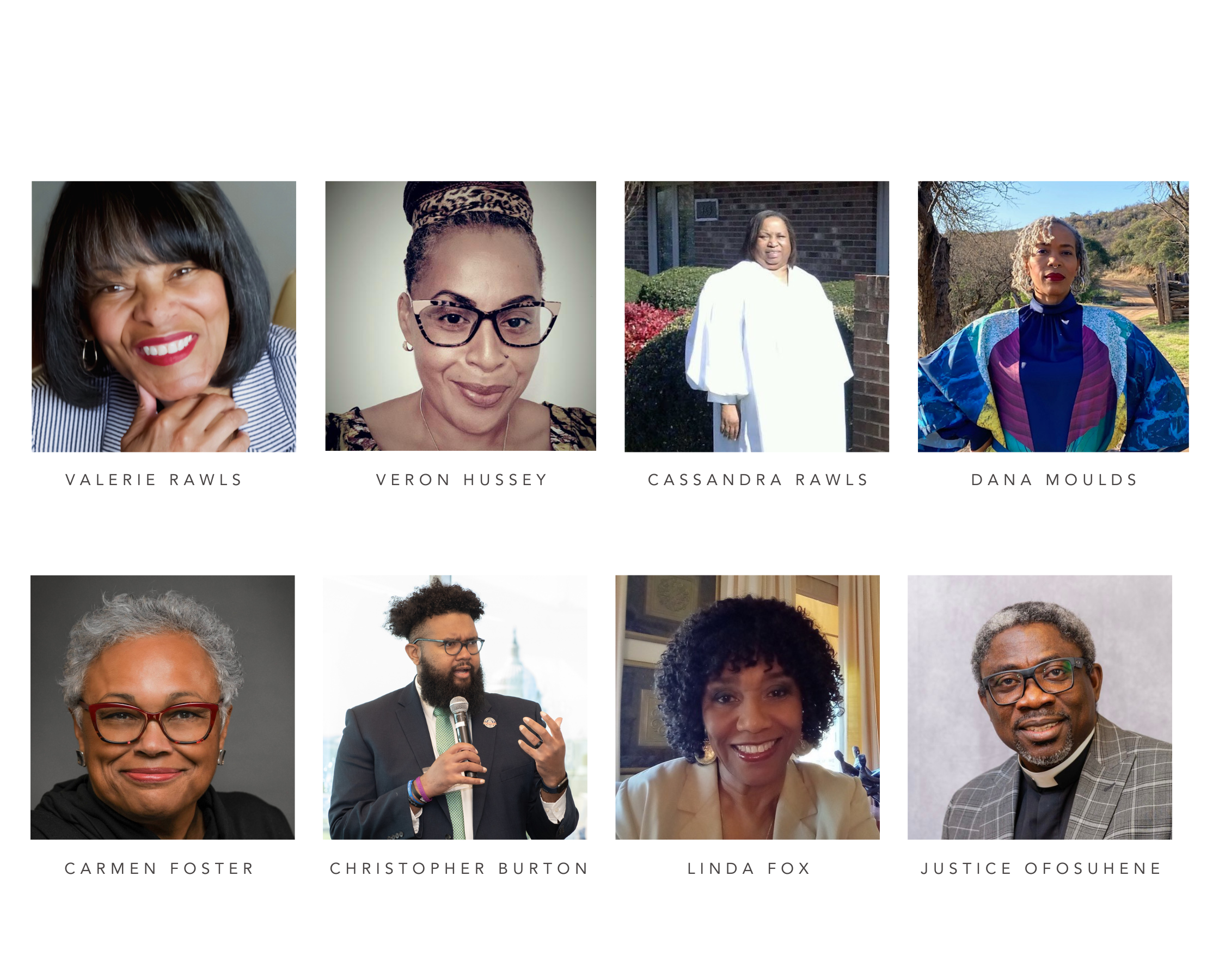 Voices of the Union Presbyterian Seminary Class of 2023
BY MICHELLE WALKER
Vice-President of Community Life, Dean of Students, and Director, Financial Aid | Union Presbyterian Seminary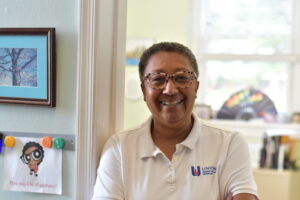 This year, UPSem will confer degrees on eight future BAA members. I've asked them to tell us what class was most impactful for them and what is next after graduation. And, if they felt so moved, they shared an anecdote about interacting with President Blount.
Here's one final memory of Dr. Blount from Dana Moulds:
A Call from President Blount
On a random weekday night I was laying in bed, eating snacks, and received a phone call from a number I didn't recognize, but answered anyway. Here's how that conversation went:
Me: (laying in bed feeding myself popcorn): Hello?
Them: Hello Dana, this is Brian Blount.
Me: (shoots straight up, wipes mouth, swallows whole popcorn kernels to clear my throat) Dr. Blount??!
Dr. Blount: Yes, good evening, Dana. How are you?
Me: (interrupts) Dr. Blount, OMG, why are you calling ME?! What did I do?!
Dr. Blount: You didn't do anything, Dana. I have the pleasure of making this personal phone call to let you know you've been awarded the Patrick H. and Mary P. Carmichael Fellowship. This fellowship is awarded to a graduating student in the Master of Arts in Christian Education program who has shown superior academic achievement and outstanding qualities of leadership and the faculty, hands down, nominated you… Dana, are you there?
Me: So, Dr. Blount, you're calling me from your private number? LOL!
I was speechless….yes, at the fact that I was awarded the fellowship, but more so that Dr. Blount personally called ME:-) That was worth more than any award!
I hope that you will join us in person or livestreaming for Richmond's commencement on May 27 and in Charlotte on June 24.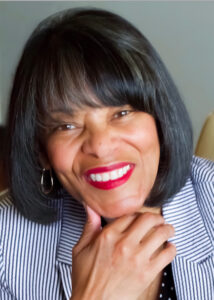 Valerie Rawls, MAPT, Richmond
All of my courses were interesting, life changing and fascinating. If I had to select one it would be Ministry at the Margins with Dr. James Taneti. This course was one of my three first semester courses which included Theology and the Struggle for Justice and Models of Womanist Leadership. Dr. Taneti's introduction to those who were willing to minister to those on the margin such as the Bible Women was fascinating and familiar. They utilized the teaching of the word of God via the Bible as a way to teach literacy. They were womanist leaders who were fighting for justice via theology. During the course we examined the impacts of individuals, governance, and the colonized church as an institution. The organizations that the oppressed represented provided minimal support beyond their own goals and objectives. This course was a great complement to the Struggle for Justice and Models of Womanist Leadership.
What's next, and how will you utilize your MAPT? These are the two questions I have been asked the most in 2023. I will be launching Hill Eco Inc. (HEI), my public discourse consulting firm. HEI will collaborate with diverse stakeholders to provide strategies for civic engagement education and develop communications channels to allow people to participate in local, regional, national and international decision-making to create a society where ethics and public policy are foundational to ensure the public receives what it needs morally and ethically. Through guidelines for integrity, trust will be established to foster community engagement for participatory democracy.
While on a Spring travel seminar, President Blount opened the floor for input from the students that he could share with the faculty and trustees as he was preparing to retire. I asked if he would assist the trustees and the faculty by providing training to help them interact with mature students who have lived experiences that can be seen as assets. As a mature student, I personally felt that my tenured faith walk, and accomplishments as an African American womanist living out my calling was not respected or valued. He thanked me for sharing my concerns and felt that the topic needed to be discussed. I not only truly felt heard and appreciated by President Blount. I felt very confident that concerns would be shared.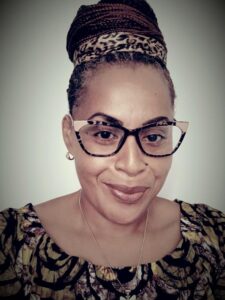 Veron Hussey, Th.M., Richmond
My journey as a ThM student at UPSem's Richmond campus has God written all over it. I use this opportunity to thank the Black Alumni Association (BAA) for the relationship extended to students such as myself, through meaningful and consistent engagements with the Black Caucus. I am blessed as a beneficiary of an eclectic encounter that has left me even more challenged and passionate about Christian ministry. Certainly, the academic offerings at UPSem promote critical theological reflection in light of pertinent contextual realities. I must however hasten to say how courses pursued in Liberation Theology and the Caribbean Experience as well as Social Justice and the Care of Souls have left an indelible impression and ignited a passion within to go against the grain as a ministry practitioner. The rigorous discourses in those settings have heightened my sensitivity to confounding intersectional nuances that impede areas of development, particularly for black people, and I am persuaded to be better aligned as well as hone my voice through further studies.
As I prepare for my departure, I will leave with pleasant memories of UPSem, especially Rev. Dr. Brian Blount, whose leadership I was privileged to experience. I admire his personable nature and will not forget the encouragement and assurance he extended to me, after a presentation in chapel where I shared my journey as a woman, called to ministry in the Caribbean. I pray for God's blessings on his retirement. I am confident that the BAA as a distinguished entity will continue to be strident and resourceful in meeting your objectives.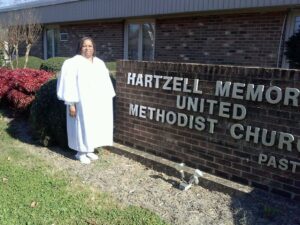 Cassandra Rawls, M.Div., Charlotte
I am currently serving in the Conover Ministerial Alliance. I received a recognition plaque during the MLK evening service in January. We celebrate special days like National Day of Prayer, and Easter Sunrise, host a baccalaureate service for Newton-Conover High School, and pray at the Conover City Council meeting. I am the Vice-President of the Hickory Area Ministers. We work with non-profits to educate the ministerial community, eliminate racial lines and create a connection that provides interdenominational worship services during Lent, MLK, Easter, and other times. To provide a system that will help our local community, I serve on the Board of the Catawba Valley Business Development Center and work with a campus representative to provide tours for our teenagers. I serve on the Lenoir-Rhyne Alumni Board and work to support our campus fundraising and spiritual visioning. We have a very active Race and Reconciliation discussion group that works with business leaders and ministers to discuss the latest social justice concerns. I am the minister of a two-point United Methodist charge in Conover and Hickory, North Carolina. I will treasure the hours of education at Union Presbyterian Seminary as I finally graduate in June.
Dr. Adrian Bird's Christian Encounters with World Religions was fascinating. We left the campus to attend temples and participate in worship services. Everyone was so friendly, warm, and loving. We received scripture, books, and readings from each location. The Christian church could take notes on how to be warm and welcoming to outsiders. We had an Islam discussion on campus. I was able to connect to a Christian whose family was Buddhist with deep discussions that were life-changing for her. She was blending both religions. A nun and I prayed that I would understand Buddhism enough to help her regain the ability to sleep. She had not been able to sleep for three years. After weeks of prayer, the Japanese restaurant owner was finally able to sleep and have peace during the day. I gave her a couple of books to read and continued to listen.
I am able to appreciate our differences and participate in ecumenical services on Thanksgiving Day and Good Friday with the confidence that I will know what to say without offending another religion while honoring my Christian roots.
I will apply to become a provisional elder and become ordained as an elder within two years. I look forward to having my television set returned to my home. Time management was my first priority until graduation so I removed most distractions.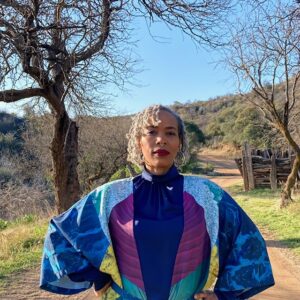 Dana Moulds, M.Div./MACE, Charlotte
Believe it or not, after five years of seminary and myriad classes, the class that I found to be the most impactful in my life is one of the last courses I enrolled in: Social Justice and the Care of Souls. Why this class, out of all the others? I believe this class has been most life changing because it is directly connected to my vocational calling. My seminary journey has been a season of discernment for me and I have come to understand myself as a soul-seeker and justice advocate. The class readings, weekly reflection prompts, and engagements with my classmates truly helped me gain greater clarity about who I am as a Pastoral caregiver, and how to best serve those who are seeking care; in both human and non-human, and liberative ways. Because, just as much as human creation needs care, so do our Siblings in other life forms—animals, nature, Mother earth.
WOW…done! That's a word I've been sitting with these last two semesters of seminary and truthfully, it's been a period of deep grieving. Grieving all that has been and what's to finally come, graduation. I intentionally made space for this grief to move through me, as it would come in waves—memories shared with schoolmates, remembering student opportunities graciously afforded to me, working as library assistant, preaching firsts, impacting the student body, etc.—and would then be gently reminded of all the goodness that lies ahead of me, just waiting for me to walk into it. Spirit would gently nudge me and remind me that all I was grieving happened in order for me to move forward in the work I was being called to do. That work is as a Death Doula, complemented with becoming a Chaplain.
Thankful beyond words for this seminary journey, I am confidently able to live into the challenge Rev. Dr. Katie Geneva Cannon gave all of us, to "do the work your soul must have." My desire is to establish myself as a Death Doula whose work is complemented with being a Chaplain. So, you can look for my offering of services to be available on my newly designed website this summer!
Carmen Foster, Certificate in Public Theology, Richmond
Rev. Dr. Paula Owens Parker's course on Womanist Mysticism was the capstone of my Public Theology Certificate experience. I found my authentic womanist self while studying "The Womanist Idea" by Layli Phillips Maparyan and her concept of "Luxocracy." Dr. Parker crafted an excellent syllabus to capture the arc of womanist mysticism, spanning the past, present, and future. As a leadership coach and public historian, I particularly valued her thoughtful guidance that elevated our class discussions with renewed purpose to "do the work our soul must have." Dr. Parker's course was the perfect bookend to my first course, Womanist Leadership, with Rev. Melanie Jones.
I coach executives, mid-level management professionals and next generation social justice advocates through my consulting practice, Forward and Wise Consulting. My UPSem experience has definitely broadened my spiritual grounding to support my clients who seek authenticity, purpose, and courage amidst transformation and change. This experience has deepened my inner work to heal family systems and my role as a grandmother to a precocious seven-year-old, Xavier. Ultimately, I am an ancestor-in-training, and the future of humanity depends on how the next generations embrace their spiritual faith and earthly purpose in service to the Divine.
My neighbor and I were always delighted to spot President Blount on early morning walks from Brookland Parkway to Laburnum via Brook Road. He kept a lively step as he headed toward his UPSem office and shared a friendly greeting as he passed us on Brook Road. His presence has made a profound impact as an exemplary leader, administrator, and New Testament scholar. I'm so proud he's been "my president" during my student experience at UPSem.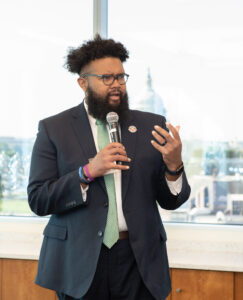 Christopher Burton (again!), D.Min., Richmond
My answer remains Womanist, Feminist, Mujerista Ethics because so much of my pedagogy has been shaped by the way Dr. Cannon led her classes. That class empowered me to create new knowledge and to teach in a way that shows my students that they have so much to offer to the world. I am forever grateful for Dr. Cannon.
Now that I'm done with school (as an enrolled student at least), I will continue my responsibilities as Director of the Leadership Institute here at UPSem! I'll also continue developing my podcasts BaddestChaplain (https://open.spotify.com/show/3vrdwgYjV0cTNKWUGlHhmi?si=2e0d79e1d53945a0) and Cross Streets (https://open.spotify.com/show/2ZWSyb9EdcpbZ8knEp8X90?si=9b52e0ece2f84c9e).
I'll continue speaking to churches, schools, and groups of people that want to learn more about just communities (www.chrisburtonspeaks.com). Lastly, I will continue my work as an ambassador for the Lupus Foundation of America.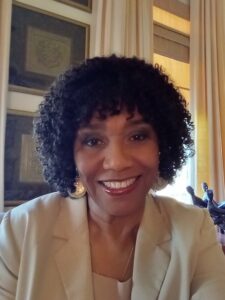 Linda Fox (also again!), D.Min., Richmond
Much like hiking, there is much to see while following winding paths with incredible vistas. While traversing such terrain, which became Union Presbyterian Seminary for me, it is not unusual to periodically look over one's shoulder to see just how far you have come. Today as I stop to glance back, I am humbled by the challenges, victories, and many that helped me along the way. Those on staff like Beth Walsh and Stan Hargraves seemed to be a constant presence I unconsciously assumed would always be there. And so many professors who opened my eyes and heart to new perspectives I had never considered before. For this and more, I am eternally grateful.
Reflecting on past years, I cannot forget how my journey's trail began. I recall one of my first encounters with Dr. Blount. I was an inconspicuous young person sitting on a back pew at Carver Memorial Presbyterian in Newport News, Virginia. After years of travel I moved to Richmond and I walked my dog on what was then the open fields on UPSem's grounds. I would often gaze up at the windows of Watts Hall, imagining what it would be like to attend classes there. Finally, I summoned the courage to attempt acceptance and scheduled a meeting. Coming from a career in marketing, I prepared a written presentation, ready to make my pitch. On the day of my appointment, I nervously approached the office, and there he was, Dr. Blount. His graciousness and gentle kindness squelched all my trepidations. I left our meeting encouraged but unknowing what was ahead.
In time I was required to plot a path through challenging texts and unfamiliar perspectives. Highly accomplished and committed professors compelled me to stretch beyond previous limits as I read new authors and wrote responses and papers late at night until dawn. All this and more while balancing study, work, family, church, and life with its ever-changing priorities. But as Maya Angelou so aptly wrote, I too proclaimed, "I wouldn't take nothing for my journey now." As my UPSem coursework ends, many who have become so familiar are departing on new paths of their own.
Seeing Brian from afar always brought a sense of stability and an assurance of academic excellence, for which I am grateful. Now that this part of my journey has ended, better equipped, I will continue to serve as Chaplain for VCCW and Associate Minister for Trinity Baptist Church. It is with bittersweet joyfulness as I realize how UPSem faculty and staff have genuinely enriched my life. How was it possible that I should be so blessed? To God be all the glory!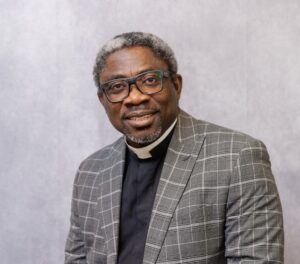 Justice Ofosuhene, D.Min., Richmond
I am Rev. Justice A. Ofosuhene of Ramseyer Presbyterian Church – USA in Columbus Ohio. Have been an installed pastor of this Ghanaian Immigrant congregation since 2015. Was commissioned into the Holy Ministry in 2004 after completing my three-year ministerial training at Trinity Theological Seminary in Legon, Accra, Ghana and subsequently ordained in 2006 after completing my two years post ministerial probation at Akrofi-Christaller Institute of Applied Theology in Ghana by the Presbyterian Church of Ghana.
I am married to Mrs. Beatrice A. Ofosuhene since 2000 and have been blessed with three children—two girls and a boy.
My journey at UPSem has been a blessing to my personal life, ministerial vocation, and has given me a new insight into the mission of the church in the world. For the church to stay relevant in our world of the enormous flow of information both fake and real, a world that matters of sacredness and God is being challenged, and a world where people seem to celebrate deviation from some acceptable norms in society, the ministry of care and compassion in Matthew 25 should be seriously embraced and embarked upon in this hurting world to provide hope and comfort for the oppressed.
All courses I took at Union in my three-year study have shaped my views of making theology as practicable as possible and have added a new dimension of serving the needs of others as holy. One course that has given me a different perspective in the practice of my ministry is Theology of Food. Yes, human beings survive on food—plants and animals—but the environmental impact on the ecosystem brought about through commercial farming is worth discussing, more especially the use of pesticides on crops and horticulture is a major issue that needs to be addressed so that the current generation can leave good fertile land and a good water supply for the future generation. During my childhood, an advertisement on national television in Ghana said, "If the last tree dies, the last person dies." When I couple this point with the biblical injunction on human beings as stewards, this will be a key concept for me to advocate against the excessive use of pesticides that pollute the water bodies thereby harming our ecosystem and the health of those who use the contaminated water.
For the next step after graduation, I will continue with my full-time ministry at Ramseyer Presbyterian Church, and I have plans to engage in environmental advocacy or activism against the destruction of farmland through commercial use of pesticides and pollution of water bodies by plastic bottles and bags when I retire from active service.
The plastic waste is a huge challenge for any government to deal with it alone. It is at an alarming stage and an eyesore in Ghana (and it is so in many African countries). So that needs to be tackled head-on. Farmlands and water bodies are being destroyed daily through pollution—plastic bags, bottles, petrochemical products, and other hard-to-dispose products which end up in river bodies, the sea, streams, and underground waters. Plastic bottles and other packaging materials that cannot easily be dissolved are burned as a way of disposing of them thereby causing unhealthy gases emitted into the atmosphere that contribute to climatic changes being experienced on our planet now. The manufacturers, distributors, and the government need to find innovative ways to recycle plastic waste.
Also, I plan to volunteer my time in teaching at seminaries helping the up-and-coming preachers in Ghana since some of them need to know the basic theological doctrines and how to do a proper exegesis of the bible.
---
Look in the Mirror…Before YOU Judge
BY SANDRA CALDWELL WILLIAMS
Union-PSCE M.A.C.E., M.Div. '06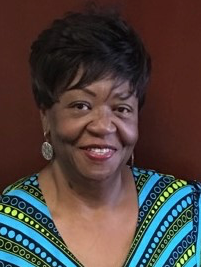 My meditations usually have music playing in the background and today's meditation comes from the book of Job. It is centered on verse 1:21 (NIV) and the music is CeCe Winans singing, "The Goodness of God."  The combination of the two spoke loudly to me.
Often, we are quick to judge others, based on what WE perceive to be shortcomings and outright foolishness; however, do we dare examine ourselves and the foolishness we often generate and/or participate in or thrust upon others? Trouble comes to all of us via a plethora of people, places, actions, and things, including our own self-inflicted troubles, and those instances in which God allows "stuff" to occur. Even amid our self-generated and messy stuff God still displays God's goodness towards us through it all!
When trouble comes to each of us, we often inquire of God— "Why me Lord, or why now Lord?" Truly, it is only the goodness of God that covers and protects each of us. Remember Job, my friends. God richly blessed him with a spouse, sons, and daughters who were blessed to wine and dine together, but things appeared to fall apart. Job was alerted that while his children were dining, their donkeys and oxen were stolen by marauders, and all but the one servant delivering the message were killed. This was indeed tragic and appeared to be solely an act of greedy enemies, however, Job is alerted to further carnage, but this time the messenger directly claimed, "the fire of God fell from the sky and burned up the sheep and the servants…" leaving one servant to announce the tragedy. These announcements would be more than enough for any family to deal with, but more havoc was still occurring. Chaldean raiders stole the family's camels and killed the servants tending the herd and left only one servant to deliver the message.
This back-to-back, overwhelming news continues. At this point, I attempt to put myself in Job's shoes, and thought out loud: "Thank God my children, my spouse and I are safe!" Mayhem continues, and yet another servant comes and announces to Job, the tragic demise of his sons and daughters while feasting, as a desert wind implodes the house with all of Job's children inside.
Mayhem, madness, and destruction often comes to us in ways that are overwhelming to our body, mind, emotions, and spirit! God was with Job during all the losses! God was faithful to Job, even as Job's spouse suggested that Job "curse God and die…", Job remained faithful to God. God was faithful to Job, even amid tragic circumstances. This mediation is to all those we love, and all those we do not understand and those who do not understand us and often struggle to love the God in us! The God I serve is gracious, merciful, and kind though I am sometimes filled with questions, and yes, even doubt amid situations I do not understand!!! Before we judge others, look in the sanctified mirror and remember if it were not for the goodness of God, especially amid trials, where would we be?
---
Gems for the Journey: You've Been Faithful
BY REV. VERONICA THOMAS
MSW, Virginia Commonwealth University '73; M.Div., Union-PSCE '07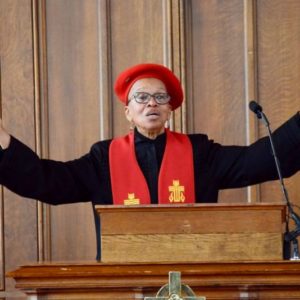 We here at Union Presbyterian Seminary have been very blessed to have Dr. Brian K. Blount at the helm from 2007 to 2023. I remember reading, "A new order of the day was being celebrated by the Presbyterian Church (U.S.A) this week," as Union Theological Seminary and Presbyterian School of Christian Education installed the Reverend Dr. Brian K. Blount as its president. The descendant of slaves, Dr. Blount is the first African American to lead a (PCUSA) seminary.
Dr. Blount, (prez, my term of endearment), along with others, were recognizing this historic event during a pre-inauguration conference exploring how to best educate and train the next generation of African American leaders in the PC(USA). In 2009 Dr. Blount put one aspect of his vision into action when he engaged eight alumni (Hoffman Brown, Helen Bessent Byrd, William R. Freeman, Derrick Parson, Jonyrma Singleton, Veronica Martin Thomas, and Willie Woodson) and named one student, Jason Callahan, to lead the establishment of the Seminary's first black alumni association. President Blount installed the first officers and Rev. Lynn McClintock, alumni director, gave the charge to the chapter at to Covenanting Service at the 2012 annual meeting. This chapter remains the only official alumni chapter to date. Currently there are 50+ members and associate members of diverse cultural backgrounds.
In his tenure of 16 years as administrative, academic and spiritual leader, President Blount has resilient in pushing the boundaries and lifting everyone during difficult times. His ideas always inspire others. We thank you, Rev. Dr. Blount for your Godly wisdom, patience and empathy exemplifying the leadership we look for in servant leaders. You have been a true and valuable asset to the Seminary. Your out-of-the-box thinking and unique perspective turns an otherwise familiar text into one saying, "I read this scripture many times. Lord, why have I not seen this viewpoint?''
One of the best parts of working with Dr. Blount is getting to work with a man of God, driven by the Holy Spirit, with Godly ambitions and workable knowledge. But what I admire most about him is how he balances all of these characteristics while remaining one of the kindest, giving, (sharing) most empathetic persons with a teachable spirit. I would be remiss if I did not mention his commitment and devotion to his wife Sharon, to his son Joshua and daughter Kaylin. One thing I learned early in my 52 years of marriage: If you don't have a witness in your own home, you don't have a witness.
Luther Barnes in his song, "It's your time" declares: You've been faithful, you been true and you've done all that you can do; and for your faithfulness, it's your time. You applauded for the rest, now it's your time to be blessed and for your faithfulness, it's your time."
Dr. Blount (prez) it's your time!
---
A Tribute to the Reverend Brian K. Blount
BY REV. WILLIAM R. FREEMAN
M.Div., Union-PSCE, 2001
I can vividly remember some twelve years ago, sitting quietly in my office at Boulevard United Methodist Church in the city of Richmond, Va. preparing my Sunday sermon, when the church secretary buzzed the office phone to tell me that I had a call from a Jason Callahan at Union Presbyterian Seminary. Since I had been serving as a member of the Union-PSCE President's Advisory Committee (PAC) since graduation in 2001, I assumed the call was about PAC business. However, when I took the call, BOY, was I pleasantly surprised!
Mr. Callahan introduced himself as a student working in the admissions office who has had ongoing conversations with the President who wants to have a meeting with selected Black alumni/alumnae to discuss the formation of a Black Alumni Group. As a former member of the Union-PSCE Black Caucus during my first year, and President/Moderator during my second and third years as a M.Div. student (1998-2001), when there were no Black full-time faculty, only a few staff and only a few students, I immediately agreed to join the meeting.
The first few meetings are where I met this great group of Baptist, Presbyterian and United Methodist pastors, educators, administrators and preachers who met many times before coming up with a name, "Union Presbyterian Seminary Black Alumni(ae) Association (BAA)", written By-Laws, and a Constitution. The BAA has met monthly for the last fourteen (14) years.
Presently the BAA has twelve (12) offices of which nine (9) are filled with dedicated alums and three (3) vacancies. Our goal is to reach fifty (50) paid members and associate members by May 1, 2023.
Finally, as the only chartered alumni organization of Union Presbyterian Seminary, we pledge to continue to promote UPSem as the inviting and welcoming institution of Biblical education "for the Church in the World."
Persons of all races, nationalities, and denominations are welcomed as are faculty, staff and students. As of April 17, 2023, there are 8 faculty and 14 staff of color.
To God Be The Glory!
---
A Giver's Heart of Love
REV. DR. HELEN BESSENT BYRD
M. Ed., Temple University '65; Ph.D., UConn'72; M.Div., Union-PSCE '07

One of the basic precepts of Christian living is gift giving. Sovereign God, who is the creator, sustainer and redeemer, provides for his followers and teaches them to be good stewards of the blessings that he bestows on them. Living out the abundant love of the Triune God, Christians are to love God (Deut. 6:5) and love brothers and sisters as they love themselves (Lev. 19:18) for God is love.
Giving to others is an indication of Christian commitment and discipleship. The way believers use God's gifts evinces their response to God's gift of his son, Jesus Christ. God's people manage the Creator God's gifts responsibly and seek to use well good gifts. The gifts may be concrete or abstract, personal qualities or material items, or legal tender for the giftee's purchase. Good gifts bless the recipients in many ways.
Rev. Dr. Brian K. Blount has the epitome of a giver's heart. As a brand new seminary graduate, he blessed the small church in our presbytery of which I was a member as a pulpit supply preaching great messages. Since those days I have followed Dr. Blount's education and service. As a human he reflects Christlike traits of loving and giving to others. When the doors of Union Presbyterian Seminary (UPSem) swung open in 2007, it was for my graduation and Dr. Blount's presidency!  Returning for postgraduate education and serving in the Black Alumni Association, I have been up close during his presidency and observed his gifts of vision and administrative acumen, his academic and theological skill, his respect for and love of all humankind including all constituencies of the seminary as well as the local and global communities. Dr. Blount is "the man"—the man of whom Rudyard Kipling writes in his poem, If! He has a giver's heart of love.
Giving is a spiritual act that grows out of the heart. It is selfless, not selfish, expressions of Christians. It is sharing whatever blessings one receives from God for the good of others. Jesus Christ, the self-giving son of God, said, "Give and it will be given to you. A good measure, pressed down, shaken together, running over, will be put into your lap; for the measure you give will be the measure you get back" (Luke 6:38).
Believers put their faith in action when they give. Have a giver's heart of love. In appreciation for Dr. Blount's gifts to UPSem for sixteen years, please give to support the completion and opening of Blount Hall at Westminster. See the website for all giving opportunities. For tracking BAA appeals when you give, write BAA on the line with your name if you give online and on the memo line if you send a check!
---
"Can I Get a Witness? A Tribute to Brian K. Blount"
BY DR. LARRY L. ENIS
M.Div. STVU '03; Th.M. Union-PSCE '04 ; Ph.D. UPSem '13

In the spring of 2001, my second semester as a seminarian in the School of Theology at Virginia Union University, my New Testament professor assigned our class to read Brian K. Blount's first book, Cultural Interpretation: Reorienting New Testament Criticism. Prior to reading this book, I have never read a monograph on New Testament studies by an African American. After reading just the first few pages, in which Blount tells a story about his work with a youth group in New Jersey, I say to myself, "I want to be like this guy." At the time, I have no idea that "this guy" would serve as a member of my dissertation committee years later. In this book, Blount emphasizes the significance of social location in the task of biblical interpretation. After reading Cultural Interpretation, I search online to see what else Blount may have written. I read his second book, then his third book, and then other books he had co-written. Over time, classmates tag me as a "Blountonian."
My third year of seminary, in my pursuit of further study of the New Testament, I'm accepted into the Master of Theology (New Testament) program at Union Presbyterian Seminary (then Union Theological Seminary-Presbyterian School of Christian Education) in Richmond, Virginia. In the spring of 2003, just before admission into the program, I meet with New Testament professor Frances Taylor Gench, who would become my academic advisor. When I express to her my fascination with Blount's hermeneutic, she suggests that I write my thesis on Blount's work. Thrilled by the recommendation, I do just that.
The fall of that year, I drive to New Jersey to interview Blount, who was teaching at Princeton Theological Seminary at the time. I vividly recall panicking about what to wear! During the interview, I solicit Blount's advice for an aspiring African American biblical scholar committed to working in the black church. Upon my return to Richmond, I transcribe the interview, which would become the appendix to my thesis, "Toward a Resolution to a 'Dilemma': The Biblical Hermeneutic of Brian K. Blount."
After earning the Master of Theology, I begin the Ph.D. program in biblical studies at Union in September 2004. Three weeks into the semester, my father unexpectedly passes away. I limp through the fall term, and then abruptly withdraw from the program midway through the spring term.
About a year later, while I'm actively serving in the church, I receive an email from Professor Gench, announcing the school's selection of its new president—none other than Dr. Brian K. Blount. When I read the email, I shout, "Oh my God!" After hollering like I'm at a Michael Jackson concert, I soon begin wrestling with the obvious, wondering if I should attempt to reenter the Ph.D. program for a chance to study with Blount. Could I overcome the embarrassment of withdrawing from the program in the first place? Initially, my answer is a soft "nah." Eventually, however, the soft "nah" becomes a hard "yes."
The next year, I'm readmitted into the program. Blount would become a critical member of my dissertation committee. A few years later, I complete my dissertation, an exercise in cultural interpretation that builds upon Blount's work.
A year after earning the Ph.D., I become a church pastor and begin my journey as a professor in religious studies at Randolph-Macon College, about a fifteen-minute drive from Union. As a pastor, week after week, I employ cultural interpretation in the crafting and preaching of sermons. As a professor, I emphasize the significance of social location in our interpretation and application of the Bible. One of my favorite courses to teach is African American Religion, which fills every spring. In this course, we heavily rely on Blount's book Then the Whisper Put on Flesh: New Testament Ethics in an African American Context, in which he calls attention to African American slaves' reconfigured reading of the Bible. In a recent course on Revelation, a required text was one of Blount's books on Revelation, Can I Get a Witness? Reading Revelation through African American Culture. Obviously, Blount has played an incredibly instrumental role in my life as a biblical interpreter, as a preacher, and as a teacher.
The other day, during a vibrant discussion in my African American religion course, a student calls attention to the reality that racial discrimination threatens blacks with feelings of inferiority. In my response, I acknowledge the reality of such a threat, explaining my own encounters with it— professionally and academically. In sharing a bit of my story, I recall my introduction to Blount's first book Cultural Interpretation. I explain that upon purchasing the book, the first thing I do is look at the back of the book. When I see that this book had been written by a black man, I begin to think that maybe, just maybe, I too could contribute to the field of biblical studies. I catch a glimpse of possibilities for my own life. Indeed, to say the least, Blount represents possibility—not just for me, but for anyone privileged enough to cross paths with him. Can I get a witness?
---