About the Next President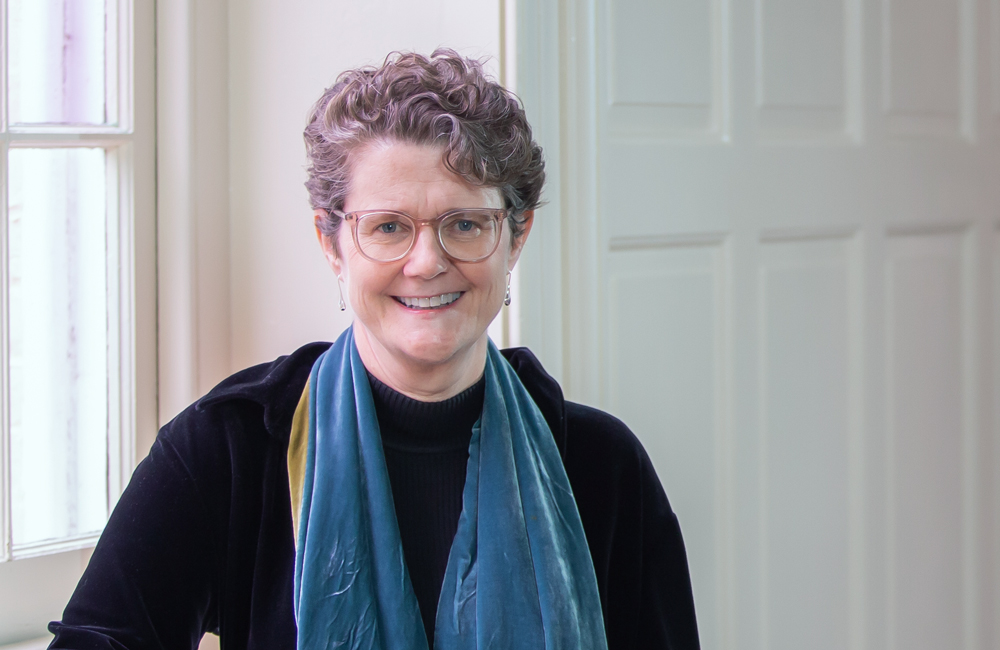 One of Dr. Lapsley's treasured family photos features Jacqueline's parents, Jim and Brenda Lapsley, playing cards at Union back in the 50's. "My father is an alumnus of Union," she said, "and Brian Blount has been a cherished colleague for years."
As the first woman to be named as President of Union Presbyterian Seminary, Jacqueline Lapsley is used to being a trailblazer. She was the first woman to serve as Dean and Vice President for Academic Affairs at Princeton Theological Seminary, a position she has held since 2018. She joined the Princeton faculty in 1998. A noted Old Testament scholar, she is author or co-editor of a number of publications, including A Women's Bible Commentary. Lapsley earned her Ph.D. from Emory University, an M.Div. from Princeton Theological Seminary, an M.A. from The University of North Carolina at Chapel Hill and her A.B. from Smith College.
She's excited to be the eighth president of the 211-year-old seminary. "I'm delighted to be succeeding President Blount as he retires; he has positioned Union so well for the future."
A cradle Presbyterian, Lapsley's bold vision for theological education is rooted in the Reformed tradition and intentionally focused on diversity. "The diversity of the world God creates, redeems, and sustains must be reflected on our campuses in order to shape leaders for the world God so loves," noted Lapsley.
She added: "The role of the seminary is to form leaders for gospel-filled ministries. The gospel calls us to speak into the difficult challenges facing society, including issues of justice, equity, and belonging. Christians are being called to leadership in communities and congregations, to magnify the Christian witness in society. Theological education helps people thrive, and foster the thriving of others, wherever they are called."
In her professional life, Lapsley thinks deeply about the work of God's people. "What is the call that's upon us?" she asked. "Union is in a unique position with the energy of two campuses and the work of the centers…wherever you are in your personal or professional calling, Union Presbyterian Seminary is a place where everyone belongs and is empowered to lead."
Lapsley will begin her duties on July 1, 2023.