Professor Katie Cannon, first black woman ordained in PC(USA), dies at 68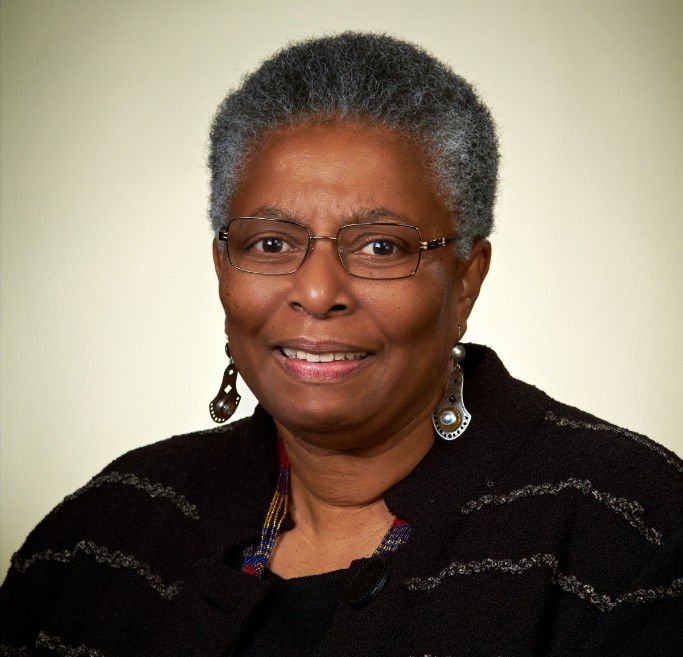 RICHMOND, VA (August 9, 2018) – The Rev. Dr. Katie Geneva Cannon, Annie Scales Rogers Professor of Christian Ethics at Union Presbyterian Seminary, first African-American woman ordained as a minister in the Presbyterian Church (U.S.A.), and a foremost scholar of the womanist movement, died Wednesday after a brief illness. She was 68.
"Dr. Cannon was greatly admired and loved by the entire seminary community as a scholar, teacher, and friend," said Brian K. Blount, president of Union Presbyterian Seminary. "This is a difficult moment; our resurrection faith sustains us."
Cannon announced in June she had been diagnosed with acute leukemia, a medical condition that caused her to become transfusion dependent. Union responded by sponsoring a blood drive in which many faculty, staff, alumni, and students gave blood in recognition of her treatment.
The founder of the Center for Womanist Leadership, Cannon was a pioneer in the study and work of womanist theology and ethics. She lectured nationally and internationally on womanist theology and social ethics and is the author and editor of numerous articles and books.
In April, on the 44th anniversary of her ordination, she co-organized a womanist conference that critiqued the complex cultural locations and histories of today's political domain. Fourteen African-American women scholars led the conference where over 1,500 gathered to hear the keynote by Alice Walker – the Pulitzer Prize-winning  poet, activist, and author of "The Color Purple" – and a sold-out gathering of women clergy and community leaders followed up in weekend lectures, workshops, and strategy sessions on communal transformation and empowerment of women of color.
In March, Cannon told the seminary's "Union matters!" podcast why the conference matters. She reflected on the conference's purpose and agenda in the context of her own challenges growing up black in racially segregated Kannapolis, North Carolina, in the 1950s. "I knew I had to get out of North Carolina because I hated segregation," she said. "I couldn't go to the library, couldn't go to the swimming pool, couldn't go to the YWCA. Everything was forbidden, outlawed, and you didn't want to risk doing it knowing somebody might get killed."
Cannon was ordained April 24, 1974, in Shelby, North Carolina, by the Catawba Presbytery, in the Synod of Catawba. The United Presbyterian Church – predecessor of the PC(USA) – listed 154 white women as ordained clergy at that time, according to the Presbyterian Office of Information.
She received her Bachelor of Science from Barber-Scotia College, Master of Divinity from Johnson C. Smith Theological Seminary, and Master and Doctor of Philosophy degrees from Union Theological Seminary in New York.
Cannon began teaching at Union in 2001 and received many awards for her work. She was the Lilly Distinguished Visiting Professor of Religion at Davidson College and the Sterling Brown Visiting Professor in Religion and African American Studies at Williams College. She received the distinguished professor award from Spelman College, the Lucy Craft Laney award at the Black Presbyterian Bicentennial Celebration, and was a Professor-Scholar honoree at the National Black Church Summit at Emory University. In 2011, she received the Excellence in Teaching Award from the American Academy of Religion. The Samuel DeWitt Proctor Conference bestowed its Beautiful Are The Feet Award to her in February.
In June, Cannon received the Excellence in Theological Education award at the General Assembly of the PC(USA) in St. Louis in recognition of her many achievements. "Teaching is my ministry," she said in a video played at the award ceremony. "I love teaching to empower, to equip, to set people free."
Cannon is survived by her mother Corine L. Cannon; sisters and brothers Sara Cannon Fleming, Doris Cannon Love, Sylvia Moon, John Cannon, Jerry Cannon; and 21 nieces and nephews, including actor Nick Cannon and musicians Joshua Cannon Fleming and Cedric T. Love. Funeral arrangements are pending.
UPDATE:  Funeral services were held August 14 at Bethpage United Presbyterian Church, 8701 Mooresville Road, Concord, NC 28027. A memorial service will be held Monday, September 10, 11:30 a.m., Watts Chapel at Union Presbyterian Seminary, 3401 Brook Road, Richmond, VA 23227.
###