President Blount statement on passing of Rev. Dr. Ophelia Garmon-Brown (MDiv 2008)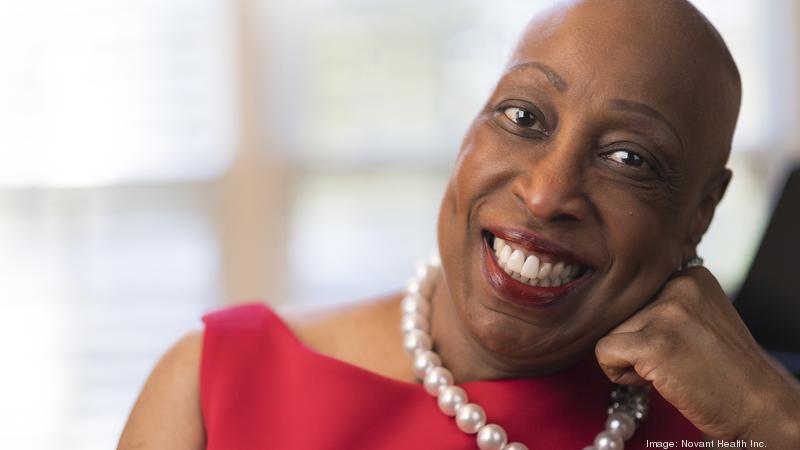 RICHMOND, VA (November 18, 2021) – Union Presbyterian Seminary President Brian K. Blount made the following statement on the passing of alumnus Rev. Dr. Ophelia Garmon-Brown. Brown co-founded the Charlotte Community Health Clinic, which serves poor and uninsured people. She also traveled as a medical missionary in places such as Uganda, South Africa, and Jamaica. In 2003, she was among the first students to enroll in Union's Charlotte campus, graduating with a Master of Divinity in 2008.
The 2014 recipient of the Trailblazer Award from the Black Alumni Association of Union Presbyterian Seminary, Dr. Ophelia Garmon-Brown was the epitome of all that Union celebrates in its students and alums. Dr. Garmon-Brown came to seminary as a second career student, already an accomplished physician. During her seminary studies and afterward, she modeled faithful response to God's call whenever it comes, where ever it leads, no matter how much it demands.

She possessed a fierce intellect and a passionate inquisitiveness that helped form her studies and in the process deepened and enriched her faith. Throughout her coursework, she demonstrated the pursuit of deep learning that has been a hallmark of Union Seminary students for 210 years. She carried the knowledge she acquired and the spiritual formation she strengthened from her seminary studies into the furtherance of a vibrant engagement in both the spiritual and secular segments of the public arena. We will remember her with gratitude for the gift of her presence in our midst.
Thomas W. Currie, former dean of Union Presbyterian Seminary at Charlotte, also noted Garmon-Brown's exceptional accomplishments and qualities.
It may seem strange to say this about a woman who accomplished as much as Dr. Ophelia Garmon Brown, and who was as energetic, gifted, and smart as she was, but what I will always remember about her was her smile. She was a woman of profound good cheer.  I can't imagine the obstacles she had to overcome to achieve as much as she did. I can't imagine how hard she had to work to reach the goals she set for herself. But her work was undertaken with enormous self-confidence and even joy, and her goals were never a matter of merely checking boxes. As a doctor, she not only healed, she also radiated life. And as a pastor and ethicist, she was able to show the way forward through many a thicket, always confident that she herself was being led by her faithful Lord. As one who was privileged to share a classroom with her, I am deeply grieved at this loss, and what it must represent to her family, to her colleagues, to the city of Charlotte, and to her church. She was and will ever remain a gift.
Garmon-Brown was born in Detroit, Michigan. After her father died when she was young, she moved into Detroit's inner city with her mother, brother, and sister. Eventually, they all relocated to North Carolina to be closer to her mother's family. Graduating from North Carolina Central University, she entered medical school at the University of North Carolina Chapel Hill. Garmon-Brown moved to Charlotte to begin a family practice residency at Charlotte Memorial Hospital in 1980. Since completing her residency in the early 1980s, she held numerous roles at Novant Health. High on her list of vital roles were those of proud mother of two adult children and loving grandmother of three grandchildren.
An American Baptist by heritage, Garmon-Brown had not considered attending seminary nor ordained ministry as an additional vocation. However, she co-chaired Novant Health's ethics department for more than two decades with Rev. Dr. David Scott Lindsay. Lindsay is a graduate of Union Presbyterian Seminary's northern campus in Richmond, Virginia. After years of working together, Lindsay asked her if she had considered going to seminary. Garmon-Brown said no, but clearly, his question opened a door of possibility that Garmon-Brown did not realize was there, a doorway she eventually walked through.
UPSem's Charlotte campus was the reason seminary proved possible for Garmon-Brown. Throughout seminary and after graduation, she continued to work full-time as a physician, so UPsem Charlotte's offering of part-time and weekend courses afforded her the opportunity to stay in Charlotte and enroll at the seminary while working for Novant Health. Studying there "transformed me into a much more diverse person."
After graduation, Garmon-Brown completed a pastoral residency training at St. Luke Missionary Baptist Church, eventually becoming one of the congregation's associate pastors. Still working as a physician and a community advocate for improving access to good healthcare for all segments of society, she saw her work as a medical practitioner and a pastor as essential halves of a faithful whole. Together, she said, they remind us that we are to love God with all our heart, soul, strength, and mind and our neighbors as ourselves.