Norris P. Moses (1926-2018): PSCE trustee & treasurer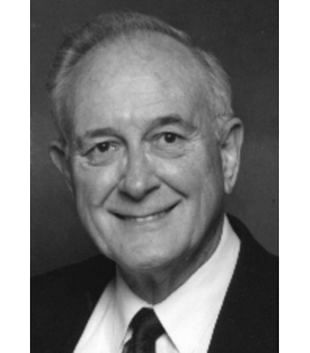 RICHMOND, VA (February 26, 2018) – Norris Preston Moses, who served on the board of trustees and as treasurer of the Presbyterian School of Christian Education (now Union Presbyterian Seminary), on the board of trustees of the Synod of the Mid-Atlantic, and on the Theological Education Fund of the PC(USA), died February 22, 2018. He was 91.
Moses is survived by his wife, Ann Watts Moses, and his sister, Carolyn Moses Eanes and her husband George A. Eanes. He is survived by his three children, Virginia Spence and her husband Michael Spence, Pamela Macaulay and her husband W. Clay Macaulay, Robert Preston Moses and his wife Mary Lil Moses, and eight grandchildren, Preston Spence, Marliana Spence Bodapati, Benjamin Spence, Alec Macaulay, Carolyn Macaulay, Amy Moses Stanley, Monica Moses Knight, and William Moses. He has four great-grandchildren. From his marriage to Ann, he has two stepchildren, Kay B. Sherrin and her husband Jay Sherrin, and Susan B. Peters and her husband Geoffrey Peters and three step-grandchildren, Elizabeth Sherrin, Katherine Peters and Caroline Peters. Moses was preceded in death by his first wife Elaine Akehurst Moses.
His professional career was spent with Coopers & Lybrand as a CPA, in human resources, recruiting and administrative management. He was president of the Richmond Chapter of the Administrative Management Society, area director for Virginia, North and South Carolina AMS Chapters, and was elected international president of the Administrative Management Society. He also served as president of the Virginia College Placement Association. Moses was active in the Boy Scouts of America and was recognized by the Robert E. Lee Council with the Silver Beaver Award.
Moses was active in his church, Tuckahoe Presbyterian, serving as elder, clerk of session, chairman of the board of deacons, youth leader, and member of two pastor nominating committees.
He served in the U.S. Army in the China-Burma-India Theater in World War II. He was a member and Post Commander of Post 84 of the American Legion, serving on its memorial rifle squad for 12 years.
A celebration of Moses' life was held at Tuckahoe Presbyterian Church, 7000 Park Avenue, Richmond, Virginia, on March 3. Memorial gifts may be made to Tuckahoe Presbyterian Church's endowment fund.