'The Many' to perform at Union Seminary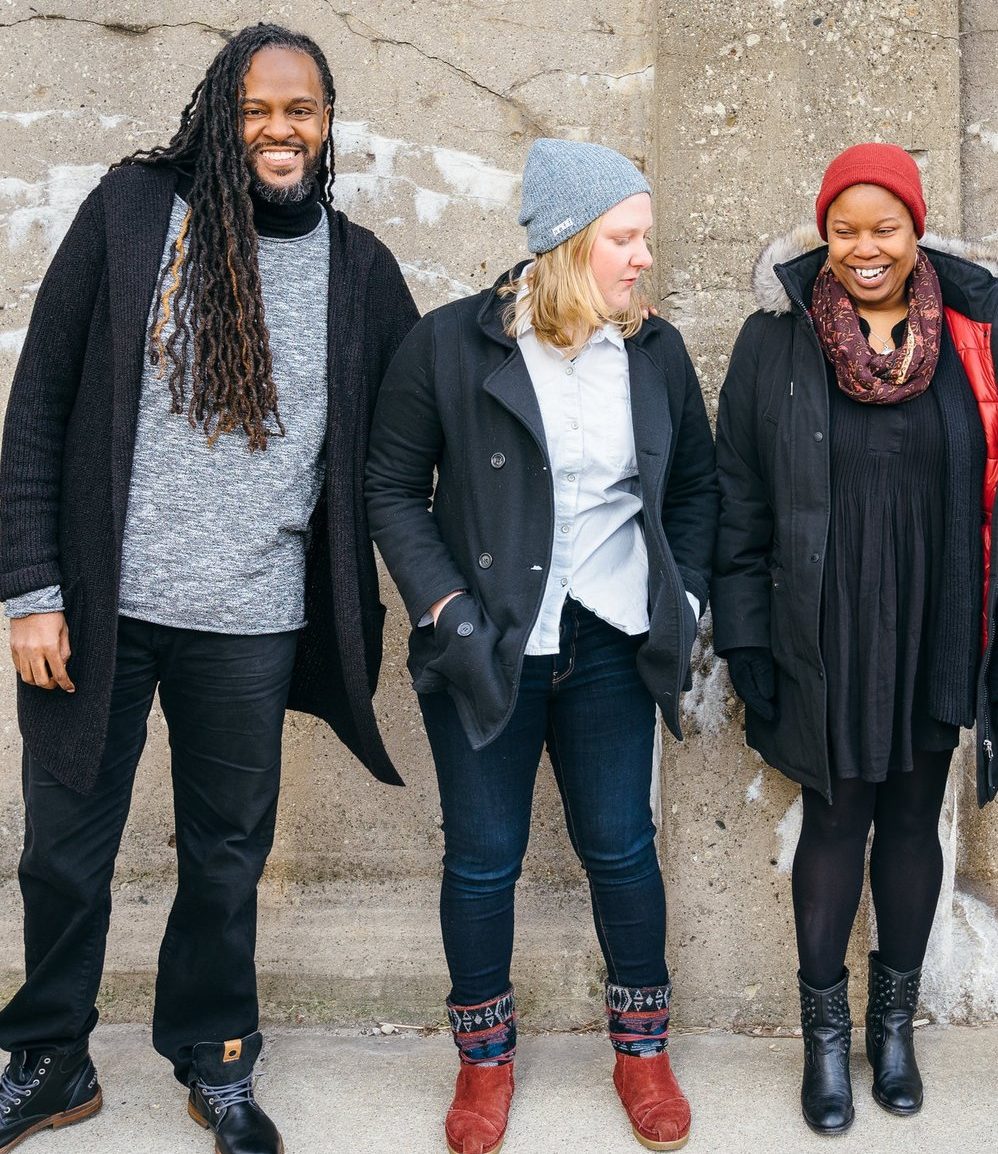 RICHMOND, Va. (September 26, 2019) – The Many, a musical group passionate about creating music for people to sing together about peace and justice and a world where all belong, will perform at Union Presbyterian Seminary in Richmond, Virginia, October 14-15.
Drawing on indie pop and gospel influences, The Many makes music to help give voice to faith and doubt, questions and fears, laments and longings, music that speaks to a non-violent God, a Jesus who is with us and for us, and to a Spirit that can't be easily defined or controlled.
It's music for a movement of resistance to hatred and division, for reconciliation and restoration, and music that always reminds us "we are on this earth to love."
Their music is made for people to sing with each other, in churches, in living rooms, in basements and bars, anywhere, everywhere, in spirit and in truth.
The Many features vocalists, Darren Calhoun, Leslie Michele and Hannah Rand (pictured above), along with guests and collaborators. Gary and Lenora Rand are co-directors of The Plural Guild, the music/arts/liturgy resource group which produces The Many.
They will lead worship, workshops, and a panel discussion at the seminary's 2019 Howie Center Events:
Monday, October 14, 2:00 – 3:30 p.m. – Workshop, Worship as a Catalyst for Social Justice: Creating Liturgy for Justice/Inclusion
Monday, October 14, 7:00 – 9:00 p.m. – An Evening with The Many: Worship, with Teaching and Q & A Sessions
Tuesday, October 15, 9:00 – 10:30 a.m. – Creative Workshop Choices (participants select one)

What in the world are we singing? Finding and creating songs for worship that better reflect our theology and calling to justice and inclusion.
Doing liturgy as if our lives depended on it. How to create inclusive, anti-racist, poetic and moving liturgy that helps us connect more deeply with God, our full selves, each other, and this whole aching world.

Tuesday, October 15, 11:00 a.m. – noon – Panel Discussion with the Many, facilitated by Dr. Richard Voelz, Assistant Professor of Preaching & Worship
The events are free and open to all, but registration is required.
In addition to the Howie Center Events, The Many will lead Community Worship in Lake Chapel in the Early Center on Wednesday, October 16, at 11:45 a.m. All of these scheduled events are designed to bring community members together through the intersection of science, art, and theology.
The Carl Howie Center for Science, Art, and Theology sponsors presentations through which church leaders (including seminarians) recognize and engage the insights and implications of the interplay of science, art, and theology for theological expression and the practice of ministry. The center generously provides funding for lectures, seminars, and displays at Union Presbyterian Seminary once or twice a year, featuring artists, scientists, and/or theologians in conversation about a particular topic.
###
Contact:
Mike Frontiero
Director of Communications
Union Presbyterian Seminary
mfrontiero@upsem.edu