Duc in Altum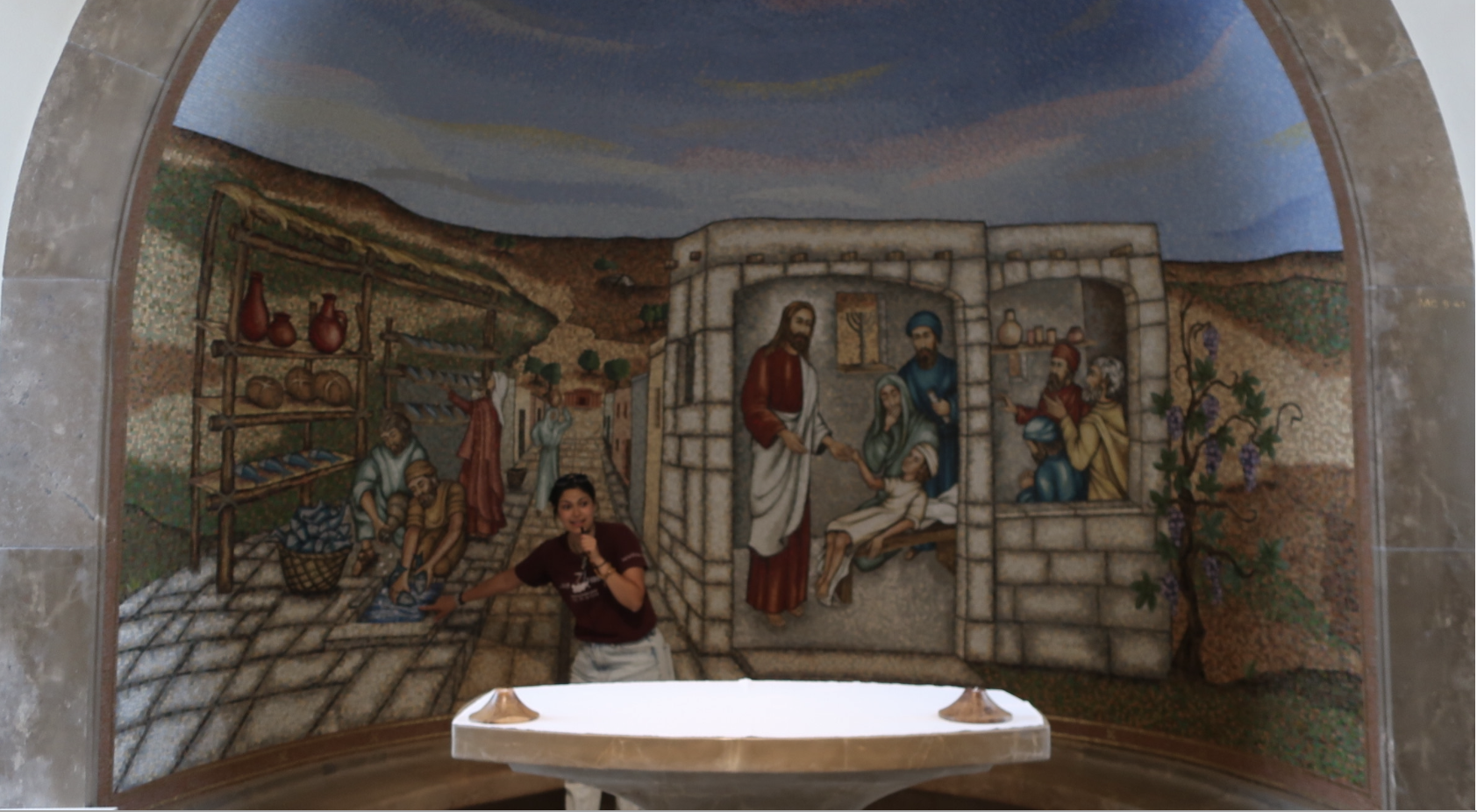 Today we visited the Mount of Beatitudes, then walked down a short trail toward the sea of Galilee. We visited the Primacy of Peter, a church built to commemorate the spot where Jesus fed the disciples a breakfast of fish and bread as well as instructed Peter "feed my sheep." Near the base of the church, we were able to touch the spot where the sea breaks onto the shore. As one would expect, fish was the main course for our lunch.
Our next stop was Magdala, hometown of Mary Magdalene. We toured an excavated first-century synagogue and the market that surrounded it. Our tour guide suggested that Jesus may have taught there. The site is also home to Duc in Altum, which translates into "launch into the deep." This building is "dedicated to the public life of Jesus, his transforming encounters, and honors the women of the Bible and all women of faith through its Women´s Atrium." The mosaics in the four small chapels were beautiful. Our guide, Maria, who is from Mexico and volunteering for three months at the site, explained each mosaic carefully. She not only shared each artist's intention behind their piece, but also her own interpretations that centered on the message that Jesus is always there for you.
As impressive as it was to walk in the steps of Jesus, what really stood out to me was the living faith of the communities of I witnessed at each site.
–Angie Palmer,
Alum '21