Alumni Notes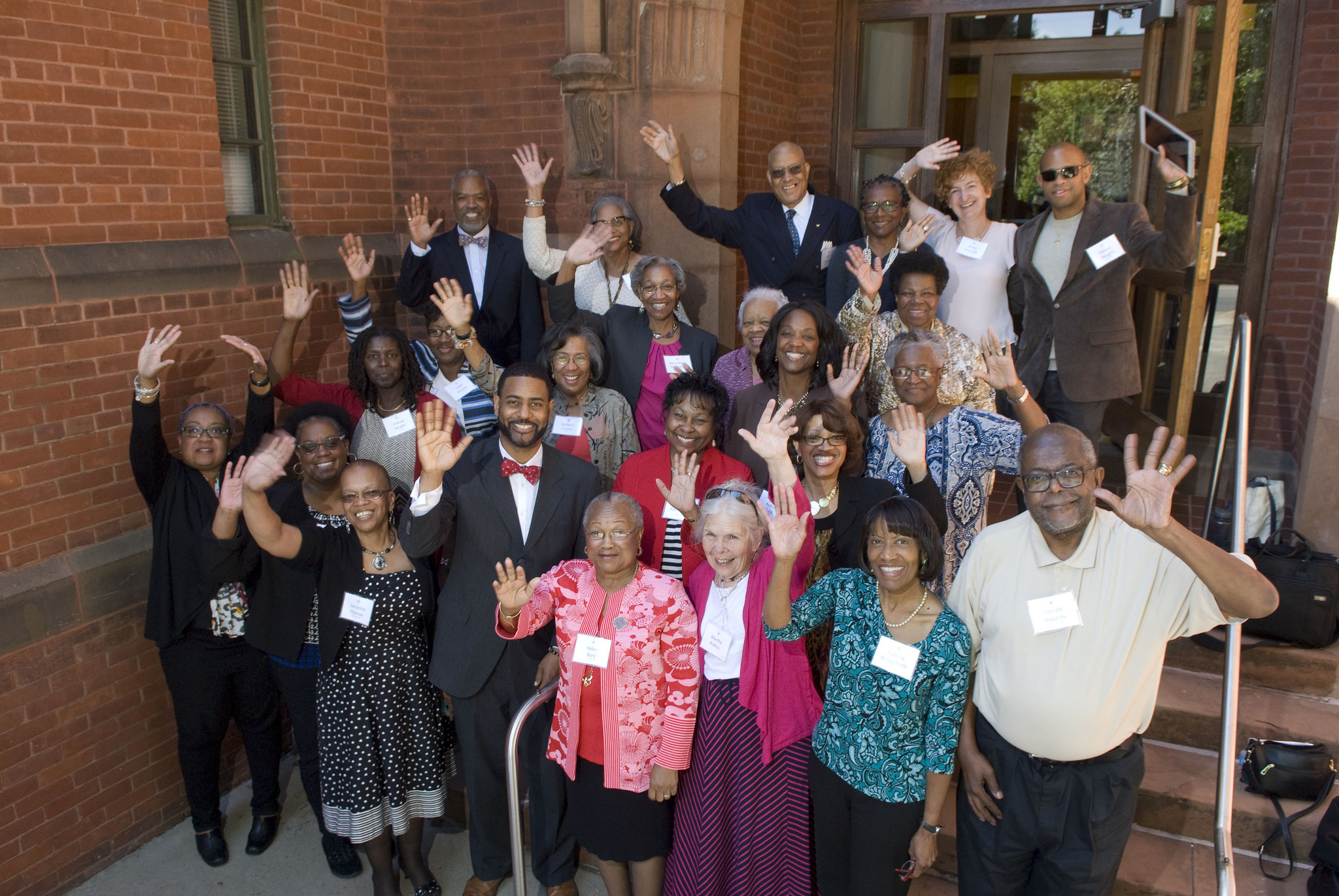 As of May 2017: 
Transitions
Robert E. (Bob) Button (M.Div.'67) began a new interim pastorate at Forest Hills Presbyterian Church in Martinsville, VA on October 1, 2016
Kathryn (Kathy) Beach (M.Div.'97) has accepted a call as pastor at the Rumple Memorial Presbyterian Church in Blowing Rock, NC.
Timothy (Tee) Boddie (Ed.D.'03) is currently serving as the general secretary of the Progressive National Baptist Convention, Inc.
JoAnn Staebler (M.Div.'03) was ordained on September 18, 2016 by the National Capital Presbytery. She is currently serving as stated supply pastor at PALS Church in Bealeton, VA.
Daris Bultena (D.Min.'05) has been called as the general presbyter for the Presbytery of Tropical Florida.
Nathan Lamb (M.Div./MACE '05) received a new call to serve as designated pastor of First Presbyterian Church in Pipestone, MN
Aram Bae (M.A.C.E.'06) has received a call to be the associate pastor for youth and mission at First Presbyterian Church in Charlottesville, VA.
Christina Tutterow (M.Div.'06) has received a call to serve as interim pastor at Bream Memorial Presbyterian Church in Charleston, WV.
Yonas Yigezu (M.Div.'06) was elected to be the next president of the Ethiopian Evangelical Church at its 20th General Assembly.
Greg Bolt (M.Div.'07) and, his wife, Heidi Bolt (M.Div.'07) have been called as designated co-pastors at First Presbyterian Church in Red Wing, Minnesota. There installation date will be May 7, 2017.
Mary Anne Welch (M.Div.'08) received the doctor of ministry degree from Pittsburgh Theological Seminary on June 3, 2016. She is currently serving Sharon Presbyterian Church in Farmington, Iowa.
Elizabeth Lovell Milford (M.Div./M.A.C.E '09) has accepted a call to serve as pastor of Heritage Presbyterian Church in Acworth, GA.
David (Dave) Csinos (Th.M.'10) is the assistant professor of practical theology at Atlantic School of Theology in Halifax, Nova Scotia.
George (Howard) Dudley (M.Div.'12) is serving as head of staff at First Presbyterian Church in Dunn NC.
James Taneti (Ph.D.'12) was ordained as teaching elder by the New Hope Presbytery on December 11, 2016
Thomas (Tommy) Taylor (M.Div.'14) was ordained June 5, 2016 and accepted a call as pastor to First Presbyterian Church in Seminoles, TX.
Retirements
Al Reynolds (M.C.E.'60) retired from his position as reference librarian at Frederick Community College in Frederick, MD.
James (Jim) McClanahan (M.Div.'80, Th.M.'81, Ph.D.'88) was honorably retired on October 31, 2016, in St. Andrew's Presbytery of Oxford, MS.
On the Shelf
John F. Helgeson (M.Div.'74) has published a book on interim ministry entitled Freedom and Interim Ministry 12 Freedoms of the Interim.
Philip W. Jacobs (M.Div.'79) has published his fourth book, Joseph the Carpenter: His Portrayal in Literature and Art from the Second to the Ninth Centuries. His article, "The Angelic and Didactic Roles of the Virgin Mary in Lyric VII of the Old English Advent Lyrics," was published in the Toronto Journal of Theology.
Milton Winter (M.Div.'80; Ph.D. '88) has published a bicentennial volume for Mississippi Presbyterians, called Citadels of Zion: A History of Mississippi Presbyterians. He recently retired after 28 years as pastor in Holly Springs and now makes his home in Memphis, TN.
Gary Yamasaki (Ph.D.'95) has published a book entitled Insights from Filmmaking for Analyzing Biblical Narrative. It is one of the two inaugural volumes of the Reading the Bible in the 21st Century series by Fortress Press; Mark Alan Powell (Ph.D.'88) is the series editor
Andy Edwards (MDiv '01; ThM '02) has been awarded the 2016 Colin Gunton Memorial Essay Prize for his article, "Conscience and the Eschatological Self: The Retrieval of Teleology in Karl Barth's Moral Theology of Divine Command," which will appear in a forthcoming issue of the International Journal of Systematic Theology.
Andrew Taylor-Troutman (M.Div.'09) published a short story entitled I Know Queen Elizabeth in Intima, The Journal for Narrative Medicine
William Robinson (Ph.D.'15) had his revised dissertation as Metaphor, Morality, and the Spirit in Romans 8:1-17 was published by the Society of Biblical Literature Press.
If you would like your news published, please contact Hayley Mathews at hmathews@upsem.edu
Future updates will be under Alumni at http://www.upsem.edu/alumni/alumni-notes/