Public Lectures and Events
Free and open to the public
"Between Theology and Politics: Christian and Muslim conversations in a fractured age"
Wednesday, August 2, 2017, 7:30 – 9 p.m. in Lake Chapel on the Richmond campus
Dr. Joshua Ralston, former theology professor at Union Presbyterian Seminary and now Lecturer in Muslim-Christian Relations at the School of Divinity, University of Edinburgh, will lead a discussion on reframing Christian-Muslim relations.
The twenty-first century has been profoundly shaped by the intersection of religion, migration, and politics. The resurgent power and emotions of theology and religion can be seen in everything from the U.S. election, the U.K.'s vote to leave the E.U., the recent Indonesian blasphemy trial, the current tensions between Qatar and its neighbors, and the ongoing conflicts in Syria and Iraq. These events are not merely distant news but through the power of migration and globalization impact local congregations, neighborly interactions, and community relations. As our world draws communities closer together both politics and religions seem to be fracturing people apart.

Drawing on Christian theology, Islamic studies, and recent political events, this evening's lecture and discussion will consider how we might understand, interpret, and engage with one another in this dynamic and changing context. 

Dr. Ralston will be drawing from both his academic scholarship and his work on the World Communion of Reformed Churches task force on migration to provide insights into how Christian-Muslim relations are being shaped by the nexus of politics and theology in the Middle East, Europe, Southeast Asia, and here in the United States. He will share stories and examples of how churches, NGOs, mosques, migrants, and local citizens are acting creatively and imaginatively to be sources of hospitality, justice, and hope in our fractured age. 
All are welcome in Lake Chapel of the Early Center on the UPSem campus. Join us!
This timely event is free and open to the public.  Registration is not required.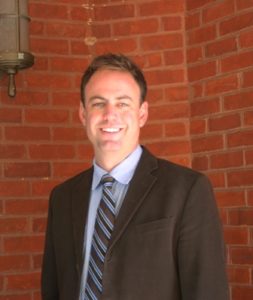 ~~~~~~~~~~~~~~~~~~~~~~~~~~~~~~~~~~~~~~~~~~~~~~~~
The Dawe Lecture – took place on March 23, 2017
Comparative Learning: Judaism, Christianity and the Word – World Relation, with Dr. Randi Rashkover from George Mason University.

Weren't able to make it to the lecture?  View it here!
Howie Center Events –  April 19-20, 2017, beginning at 11:45 a.m. – Lake Chapel in the Early Center on the Richmond campus.
 Embodying God's Story and Our Stories:  Storytelling, Art, Worship

For more information on the Howie Center Event, click here.
For information about the artists, click here.
All of the Howie Center events are free and open to the public, but please register here so we know you will be here.