Online Event: Clergy Self-Care Virtual Retreat
September 25, 2021 @ 11:00 am

-

1:30 pm
Event Navigation
Clergy Self-Care Virtual Retreat
Date:  Saturday, September 25, 2021, 11:00 a.m. – 1:30 p.m. EDT
Co-leaders: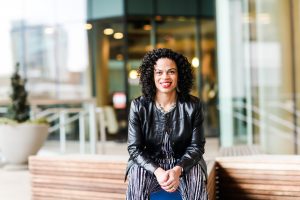 Rev. Phanta Lansden, Associate Pastor, C.N. Jenkins Memorial Presbyterian Church, and Founder, Phanta Lansden Ministries, Charlotte, North Carolina, and Rev. Kamal Hassan, Pastor, Sojourner Truth Presbyterian Church, Richmond, California
Workshop Description: This virtual retreat geared towards clergy and ministry caregivers will assist participants in developing lifegiving practices that will help sustain them in ministry and in the marketplace. During the time spent together, one goal is to explore self-care practices participants are currently embodying, then retreat leaders will offer assistance to create a regular pattern of rest and renewal to navigate busy, hectic schedules and reduce burnout and fatigue. Time and space will also be provided to discover encouragement amongst peers as well as to experience rejuvenation within a supportive community of caregivers and care seekers. This two and a half hour virtual retreat will include various elements, including presentations from the leaders on the benefits of embodying regular rhythms of rest as well as sharing spiritual practices. Prayer and meditation will be included, along with small group work and large group discussion and sharing.
The same retreat leaders led a very well-received virtual retreat for clergy and ministry caregivers in January 2021. Back by popular demand, these leaders are returning to lead another impactful self-care retreat with a different theme and focus.
Online Format: This virtual retreat will use Zoom technology to meet online in order to allow for presentations by the leader as well as full engagement among participants. The session will meet on Saturday, September 25, from 11:00 a.m. until 1:30 p.m. EST. Participants will need an electronic device equipped with a reliable internet connection, built-in or external microphone, and a built-in or external webcam. Each registered participant will receive the link prior to the retreat.
Leader bios: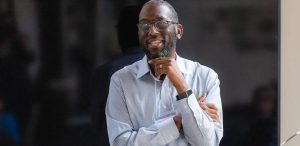 Rev. Kamal Hassan is a spiritual leader, educator and community servant. He currently serves as Head of Staff/Minister of Word and Sacrament at the Sojourner Truth Presbyterian Church in Richmond, California, a position he has held since 2008. He is also a Board member and the Co-Spiritual Director of the OneLife Institute for Spirituality and Social Transformation based in Oakland, California. He has served for three year as a Campus Pastor, and two years as an Adjunct Professor in the Community Engaged Learning Department at the Pacific School of Religion.
Rev. Phanta Lansden currently serves as the Associate Pastor of Youth, Young Adults and Discipleship at C.N. Jenkins Memorial Presbyterian Church, in Charlotte, North Carolina. She is also the Founder of Phanta Lansden Ministries, based in Charlotte, where she helps people explore healing of emotions and build confidence and self-care practices so they may discover their authentic voice and thrive in life emotionally, spiritually and mentally. She is a graduate of Union Presbyterian Seminary (MDiv) and is currently pursuing a Doctorate in Ministry degree at Union focusing on healing trauma from a spiritual perspective.
Cost:  $25 per person, if register by September 10, 2021. (Note: Beginning, September 11, price increases by $10. Register early and save!).
Waiting List: Space is limited. Register early to reserve your spot. Once event reaches capacity, a waiting list will be started.
Registration: Online registration is open. Click here to REGISTER. Registered participants will receive a Zoom meeting link the week of the event.