2020 SPRUNT LECTURES
May 5 @ 9:00 am

-

May 6 @ 1:00 pm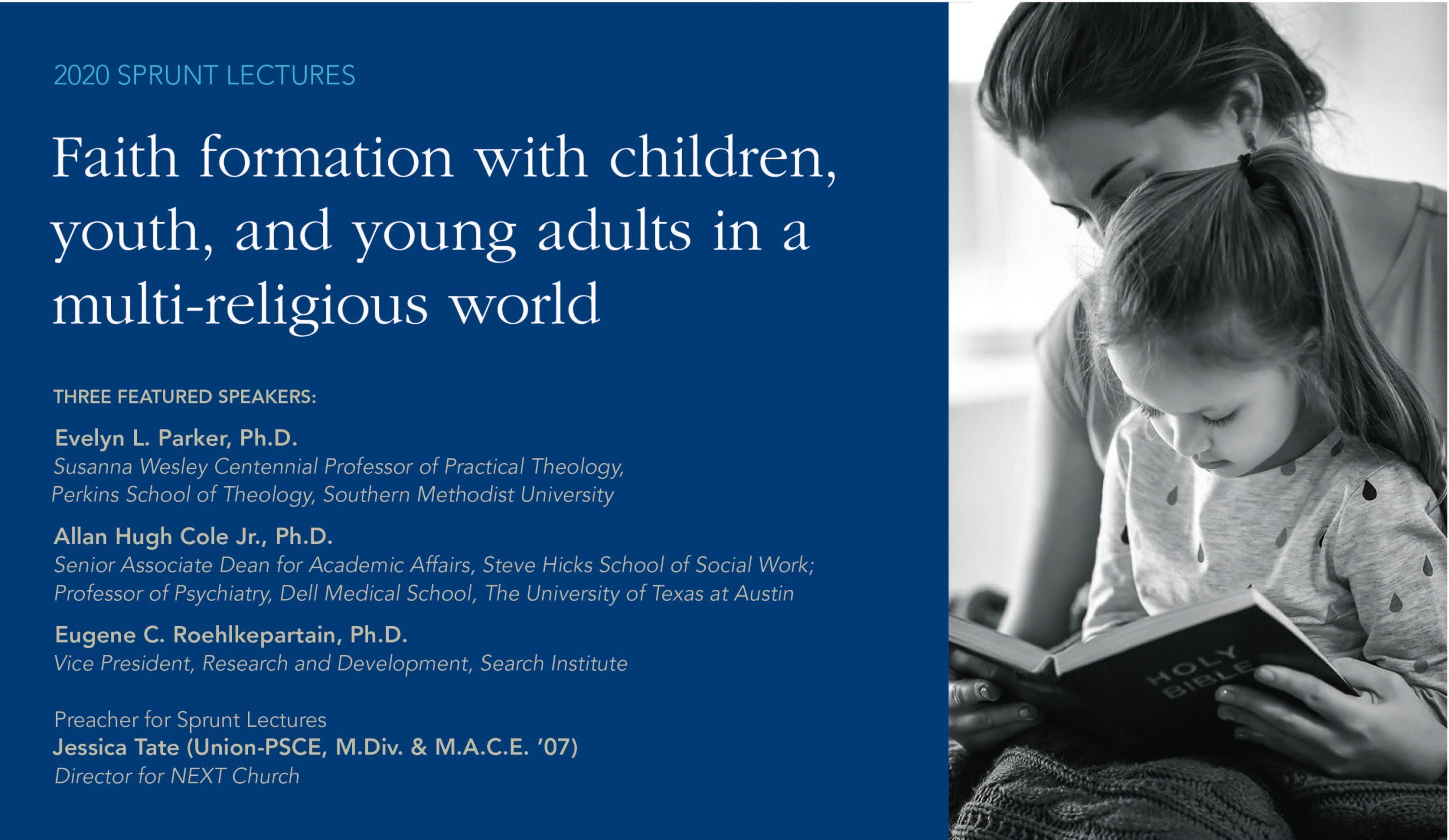 Theme: Faith formation with children, youth and young adults in a multi-religious world.
Contemporary times call for a reframing of congregational ministries with young people. Three scholars working on the cutting edge of research will share their ideas about issues facing children, youth, and young adults and what religious communities can do to address these realities. They will highlight the challenges of race, class, gender, and religious identity for young people growing up in societies fraught by division, as well as the opportunities congregations have to support young people's spiritual flourishing.
The 2020 Sprunt Lectures will not be held on campus so as not to put you, or any other person who might travel and attend, at risk of being infected by COVID-19. The lectures are still on but moving to an online format. All who previously registered and paid will be given a full refund and invited to participate in an abbreviated lecture program via Zoom video conferencing on your phone or computer. This virtual event is free, but registration is still required. If you have previously registered for this year's Sprunt Lectures, you are not required to re-register.
Here is the proposed revised schedule:
Tuesday, May 5
9:00 – 10:00 a.m. Opening Lecture with Dr. Allan H. Cole, Jr.
10:00 a.m. Break
11:00 – 11:45 a.m. Worship with The Rev. Jessica Tate, preaching
12:00 p.m.  Break
2:00 p.m. Lecture II with Dr. Evelyn L. Parker
Wednesday, May 6
9:00 – 10:00 a.m. Lecture III
10:00 a.m. Break
11:00 a.m. – 12:15 p.m. Panel Discussion with Dr. Karen-Marie Yust, moderator
1:00 p.m. Black Alumni Association Annual Meeting
A link to the Zoom video conference will be sent in May to all registrants.
The three lecturers are:
Evelyn L. Parker, Ph.D.
Susanna Wesley Centennial Professor of Practical Theology
Perkins School of Theology
Southern Methodist University
Dallas, Texas
Allan Hugh Cole Jr., Ph.D.
Senior Associate Dean for Academic Affairs | Steve Hicks School of Social Work
Professor of Psychiatry | Dell Medical School
The University of Texas at Austin
Austin, Texas
Eugene C. Roehlkepartain, Ph.D.
Vice President, Research and Development
Search Institute
Minneapolis, Minnesota
Preacher for Sprunt Lectures:
The Rev. Jessica E. Tate – (M.Div. & M.A.C.E. 2007).
Director
NEXT Church,
Washington, DC