2020 SPRUNT LECTURES
May 4 @ 4:30 pm

-

May 6 @ 2:30 pm
Event Navigation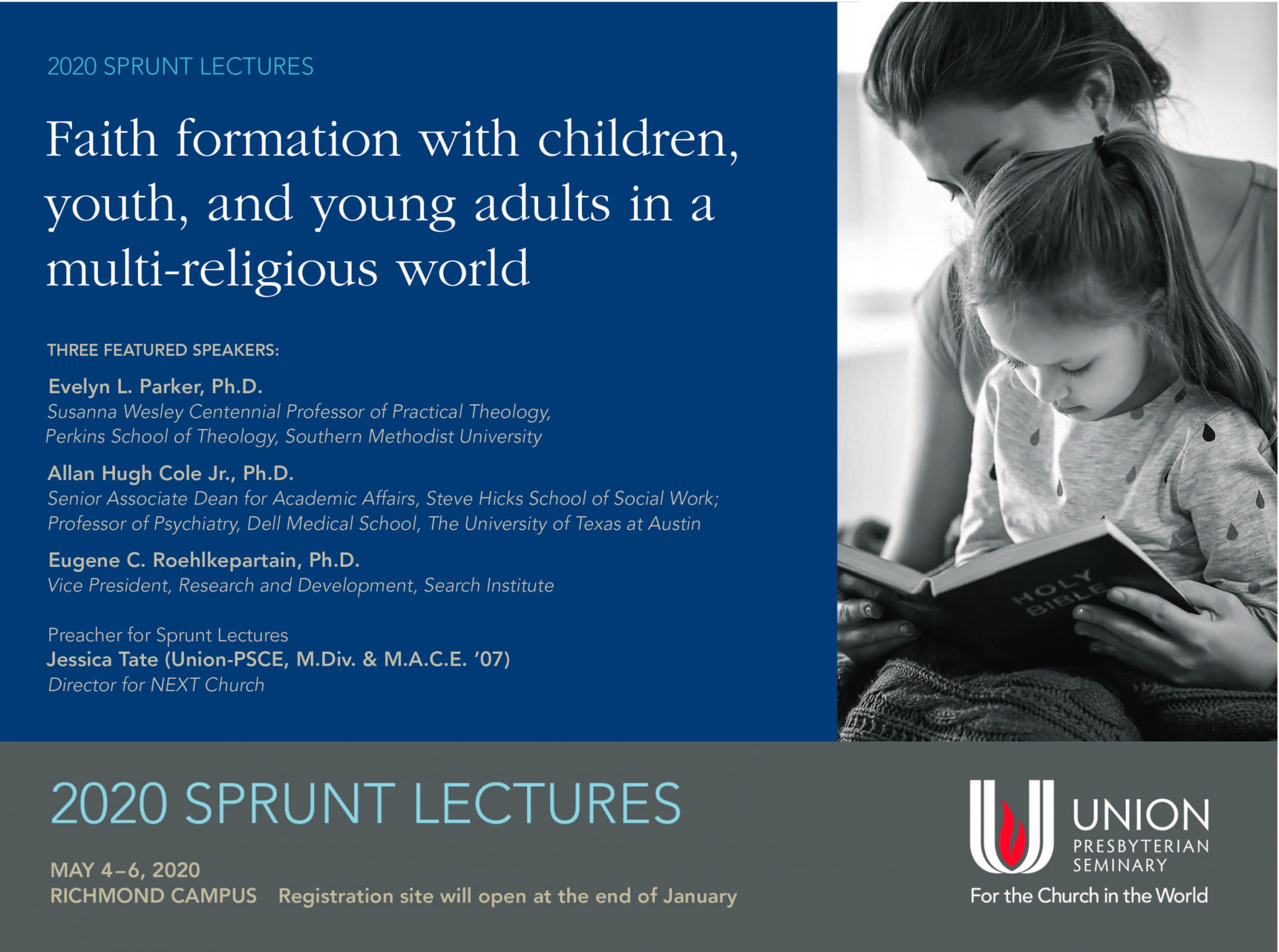 2020 Sprunt Lectures
May 4-6, 2020 – Richmond Campus
The theme for the 2020 lectures:
Faith formation with children, youth and young adults in a multi-religious world.
The dates for the lecture series is May 4-6, 2020.
The three lecturers are:
Evelyn L. Parker, Ph.D.
Susanna Wesley Centennial Professor of Practical Theology
Perkins School of Theology
Southern Methodist University
Dallas, Texas
Allan Hugh Cole Jr., Ph.D.
Senior Associate Dean for Academic Affairs | Steve Hicks School of Social Work
Professor of Psychiatry | Dell Medical School
The University of Texas at Austin
Austin, Texas
Eugene C. Roehlkepartain, Ph.D.
Vice President, Research and Development
Search Institute
Minneapolis, Minnesota
Preacher for Sprunt Lectures:
The Rev. Jessica E. Tate – (M.Div. & M.A.C.E. 2007).  Director for NEXT Church, Washington, DC
Alumni Luncheon speaker:  Melanie C. Jones – Instructor of Ethics, Theology and Culture / Director of the Katie Geneva Cannon Center for Womanist Leadership