2017 Sprunt Lectures
Event Navigation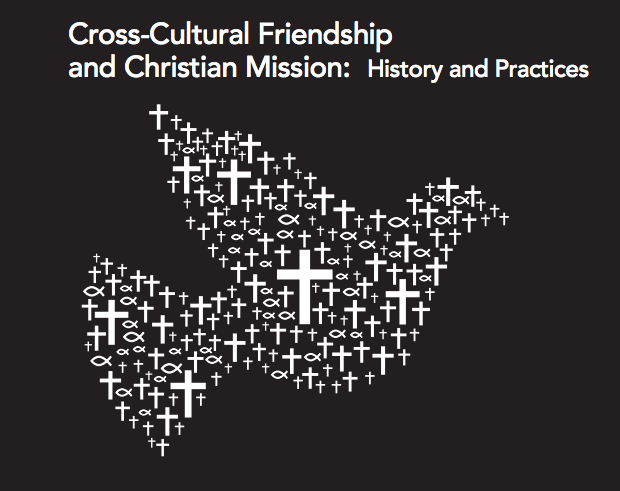 http://www.regonline.com/Sprunt2017
LECTURER
Dana L. Robert
Truman Collins Professor of World Christianity and History of Mission, Director of the Center for Global Christianity and Mission
Boston University
Title:  Cross-Cultural Friendship and Christian Mission: History and Practices
Dana L. Robert is a leading historian of world Christianity and mission. Her books include American Women in Mission: A Social History of their Thought and Practice (Mercer, 1997), " Occupy Until I Come": A.T. Pierson and the Evangelization of the World (Eerdmans, 2003), Christian Mission: How Christianity Became a World Religion (Wiley-Blackwell, 2009, now in 7th printing), and a study book for the United Methodist Church, Joy to the World: Mission in the Age of Global Christianity (2010). At the Boston University School of Theology, Professor Robert directs the Center for Global Christianity and Mission (CGCM http://www.bu.edu/cgcm/). During 2017, she holds a Henry Luce III Fellowship in Theology and is researching the subject Transnational Friendships and Fellowship in the Making of World Christianity.
In 2011 Robert delivered a keynote address at the Global Christian Forum in Manado, Indonesia. In 2010 Robert delivered the Alexander Duff and the Henry Drummond Lectures in Scotland, the opening keynote lecture at the historic Edinburgh 2010 conference, and the Henry Martyn Lectures at Cambridge University. At Boston University she has directed seventy doctoral dissertations, and former students hold teaching and ministry positions around the world. In addition to the School of Theology, she is a member of the core faculty in African Studies and the Graduate Division of Religious Studies. Robert received her B.A. from Louisiana State University and her M.A., M.Phil., and Ph.D. from Yale University.
SPRUNT PREACHER
Otis Moss III
Senior Pastor, Trinity United Church of Christ, Chicago, Illinois
With civil rights advocacy in his DNA, Rev. Dr. Otis Moss III built his ministry on community advancement and social justice activism. He has spent the last two decades practicing and preaching a Black theology that unapologetically calls attention to the problems of mass incarceration, environmental justice, and economic inequality.
Moss is part of a new generation of ministers committed to preaching a prophetic message of love and justice, which he believes are inseparable companions that form the foundation of the Gospel of Jesus Christ. As part of his community engagement through Trinity United Church of Christ, Dr. Moss led the team that came up with the "My Life Matters" curriculum, which includes the viral video, "Get Home Safely: 10 Rules of Survival" created in the aftermath of Michael Brown's death at the hands of Ferguson, Missouri police.
A native of Cleveland, Ohio, he is an honors graduate of Morehouse College who earned a Master of Divinity from Yale Divinity School and a Doctor of Ministry from Chicago Theological Seminary. He returned to Yale in 2014 to present the famed Lyman Beecher lectures.
With a unique gift to communicate across generations, Moss' creative Bible-based messages have inspired young and old alike. His intergenerational preaching gift has made him a popular speaker on college campuses and at conferences and churches across the globe.
Dr. Moss is the former pastor of the Tabernacle Baptist Church in Augusta, Georgia, his first pastorate, where the church grew from 125 members to over 2,100 disciples during his tenure.
His earlier publications include: Redemption in a Red Light District, and The Gospel According to the Wiz: And Other Sermons from Cinema. He co-authored The Gospel Re-Mix; How to Reach the Hip-Hop Generation with three other contributors, and Preach! The Power and Purpose Behind Our Praise, with his father, Rev. Dr. Otis Moss, Jr.
His sermons, articles, and poetry have appeared in publications such as Sojourners Magazine and The African American Pulpit Journal. Those works include: Power in the Pulpit II: America's Most Effective Preachers, Joy To The World: Sermons From America's Pulpit, Sound The Trumpet: Messages of Hope for Black Men, and The Audacity of Faith: Christian Leaders Reflect on the Election of Barack Obama. His work has also been featured on Huffington Post, Urban Cusp, and The Root.
Moss is an ordained minister in the Progressive National Baptist Convention and the United Church of Christ. He is on the board of The Christian Century Magazine and chaplain of the Children's Defense Fund's Samuel DeWitt Proctor Child Advocacy Conference.
DISTINGUISHED ALUM OF THE YEAR
Laura Mendenhall (M.A.'71)

Former President, Columbia Theological Seminary
Mendenhall is an ordained preacher in the Presbyterian Church (U.S.A.) and was previously president of Columbia Theological Seminary. She holds degrees from Austin College (B.A.), the Presbyterian School of Christian Education (M.A.), San Francisco Theological Seminary (M.Div.), Austin Theological Seminary (D.Min.) and was awarded an Honorary Doctorate in 2000 by Austin College.
Throughout her career, Mendenhall has worked at a number of churches and has been a constant source of inspiration for women seeking to work in the church. She was the first women to serve as associate pastor at Central Presbyterian Church in Austin, TX, as well as Westminster Presbyterian Church in Austin, TX. After serving the church for many years, she took the position at Columbia Theological Seminary, where she became the first woman president.
A sought after speaker and preacher for conferences and seminaries across the country that are part of the PC(USA), she was also a very important part of the Presbyterian General Assembly as the moderator for the Permanent Judicial Commission from 1999 to 2001.
Mendenhall has written for a number of resources such as Mission Yearbook of Prayer, Reformed Liturgy and Music, and the Celebrate curriculum. She is the author of Study Guide to Holy Baptism and Services for the Renewal of Baptism (Presbyterian Church, 1987).
Peter Moon (M.Div.'91)

District Superintendent, Virginia Conference, Virginia Conference of the United Methodist Church
Born in Nashville, TN, Moon was raised in Rockville, MD. He graduated from the University of Washington in Seattle with a degree in aeronautical and astronautical engineering. Following graduation, Moon served as a naval flight officer aboard the aircraft carriers USS Kitty Hawk and USS Ranger, flying A6E Intruder aircraft and subsequently serving as a flight instructor. In 1988, he left the U.S. Navy to attend Union Theological Seminary (now Union Presbyterian Seminary) in Richmond, VA. Since then, he has served multiple pastoral appointments in Richmond, Fairfax, Farmville, and for the last thirteen years at Woodlake. He completed a D.Min. at Wesley Theological Seminary.
Moon served in leadership of the Virginia United Methodist Conference of Virginia in multiple ways including tenure on the Board of Ordained Ministry and chair of the Five Talent Academy. He served as a delegate to General and Jurisdictional Conferences of the UMC and in 2015 was appointed as the Richmond District Superintendent of VAUMC.
Moon and his wife Lynn have been married twenty-seven years and have five children. In his spare time, he enjoys running, cycling, woodworking, and car repair. He recently completed his first marathon but is pretty sure this will not be an annual tradition.
2017 TRAILBLAZERS presented by the UPSem BLACK ALUMNI ASSOCIATION
Angela Sims (Ph.D.'08)

Robert B. and Kathleen Rogers Chair in Church and Society and Academic Dean, Saint Paul School of Theology, Overland Park, KS

Sims has earned degrees from Trinity College, Howard University School of Divinity (M.Div.), and a doctorate in Christian Social Ethics from Union Presbyterian Seminary. Her research examines connections between faith, race, and violence with specific attention to historical and contemporary ethical implications of lynching and culture of lynching in the United States. Principal investigator for an oral history project, "Remembering Lynching: Strategies of Resistance and Visions of Justice," her research has been supported by the Ford Foundation, the Womanist Scholars Program at the Interdenominational Theological Center, the Louisville Institute, the Wabash Center for Teaching and Learning in Theology and Religion, and the Institute for Oral History at Baylor University.
Sims is the author of Lynched: The Power of Memory in a Culture of Terror (Baylor University Press, 2016) and Ethical Complications of Lynching: Ida B. Well's Interrogation of American Terror, co-editor with Katie Geneva Cannon and Emilie M. Townes.
Linda Stevens (M.Div.'93)

Pastor, Jerusalem Baptist Church, Eastern Shore of Virginia, and Founder of New Life Empowerment Temple, Richmond, VA

Stevens has served since April 2012 as the pastor of the historic Jerusalem Baptist Church on the Eastern Short of Virginia. Prior to establishing New Life Empowerment Temple (NLET) in January 2006, she pastored Westwood Baptist Church in Richmond, VA. That pastorate distinguished Stevens as the first female to be called by an historical African American Baptist Church in the state.
Stevens was the first female to be ordained by the Eastern Shore of VA-MD Baptist Association in its 123 year old history and the first female elected to serve an established Baptist congregation (Macedonia Baptist) on the Eastern Shore. Through her leadership, a Housing Initiative was implemented which replaced substandard housing with new or habitable housing and running water facilities to 35 families in the Bloxom community.
A charter member of the Union Theological Seminary Black Caucus (second president, 91-93), Stevens was the first African American female pastor to offer the invocation at the Virginia General Assembly, the first African American to be appointed to the Accomack County Social Service Board, a former board member of the American Baptist Churches USA Ministerial Leadership Commission, a member of the former Governor of VA Commission HIV/AIDS Task Force, and past commissioner of Missions for Baptist General Convention of VA.
Stevens is presently serving as a team leader for the Lott Carey Foreign Mission Pastoral Excellence Program. Her motto is "All that I am or ever hope to be, I owe to Thee."
THE SPRUNT LECTURES
The Sprunt Lectures were begun in 1911 through a generous gift by James Sprunt of Wilmington, NC, to bring speakers of outstanding quality to the seminary to discuss aspects of Christian thought and work.  Lectures are offered without charge and are open to all.
Related Events