Clinical Pastoral Education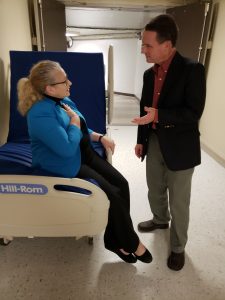 CPE: Clinical Pastoral Education (CPE) allows students to experience the practice of spiritual and pastoral care in clinical settings such as hospitals or nursing homes.   Students taking CPE courses can fulfill the non-parish requirement of the M.Div. or Dual degree programs as well as denominational ordination requirements.  Students who successfully complete a full unit of CPE earn six credit hours from UPSem while students completing  ½ unit of CPE earn three credit hours.
How to Register for CPE:
1. Apply to the CPE program of your choice.
2. Submit your acceptance letter and tuition statement to your supervised ministry instructor.
3. Register for the appropriate CIW and/or CPE course on Self-Service.
---
Get more information about CPE, including types and locations of CPE programs, here.