Chaplain
Michelle Freeman Owens
You could make the argument that the simple act of deciding God has called you to seminary is spiritually forming. Certainly your classes and supervised ministry experiences will be formative. Often these experiences are mind-bending and overwhelming, too! Not only are you learning amazing knowledge and gaining phenomenal practice in ministry – but your faith is being challenged at every turn as well. And it is in the spaces in between all of your scheduled activities on campus that the ministry of the Chaplain's Office becomes apparent.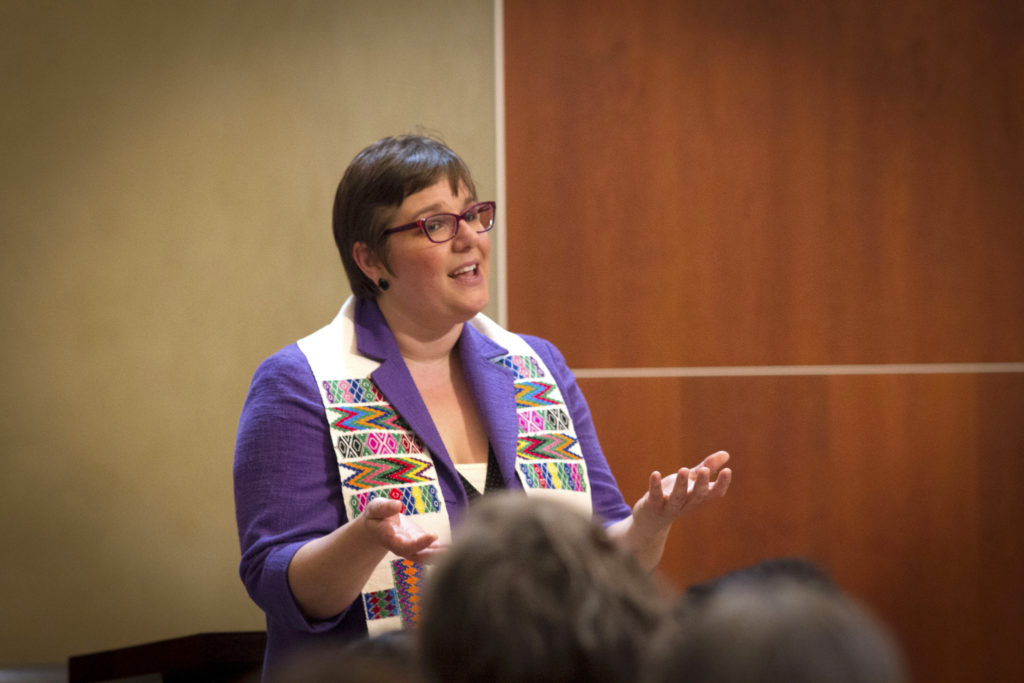 Chaplain Michelle Freeman Owens (M.Div./M.A.C.E.'05)
My first priority as chaplain is to provide pastoral care to the community, particularly our students. This care looks like talking over a cup of coffee, meeting in my office to talk about your call discernment and process, and being the first touch point to get you to the resources you might need.
Worship is a central, connecting activity on campus, where faculty, staff,  and students all come together to praise God. Worship is led by members of the community. You will often hear our professors preach, and our final level students lead Morning Prayer worship. Worship is coordinated by me with a team of students and staff, and often with faculty involvement.
Finally, my ministry here at UPSem involves community life. That can mean planning events around our One Book, One Seminary initiative this year (we're reading Just Mercy by Bryan Stevenson), having a pancake dinner and hymn sing, setting up pop-up prayer stations around campus, or helping to plan a prayer vigil to give the community space to pray faithfully for the great hurt and pain we see come across our newsfeeds every day. I work closely with our director of student services, support our student committees for service, campus care, and fellowship, and attend the faculty Community Life Committee meetings. It takes all those people to help promote a healthy, joy-filled community in which we can laugh and cry together.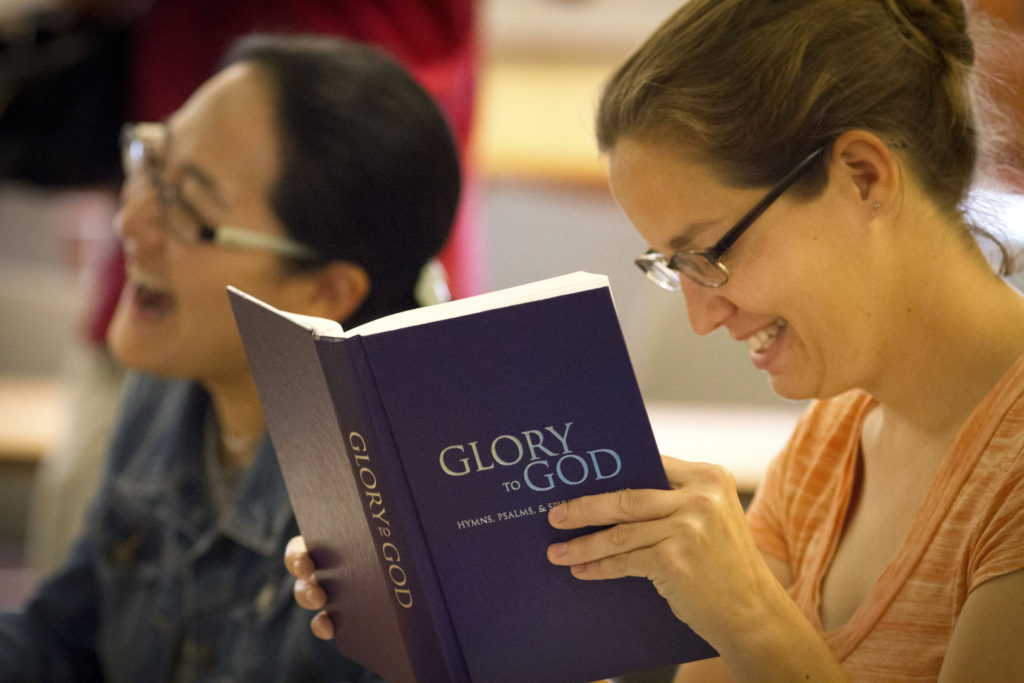 Worship Opportunities during the week (Richmond Campus)

Mondays at 4:15pm-4:45pm – Centering Prayer
Tuesdays 8:00am-8:25am – Centering Prayer
Wednesday 11:45pm-12:45pm – Community Worship with Eucharist
Thursday 10:30am-10:55am – Morning Prayer
Fridays 11:30am-12:00pm – Centering Prayer

 Students are encouraged to worship in, and participate in the life of local congregations

Formation Groups (Richmond Campus)

Gather with a group of colleagues and friends every other week throughout the semester, over coffee and a muffin or snack. In these groups you have the time and space where you are free to share your stories, curiosities, fears, and questions surrounding this "odd and wondrous" calling that has led you to Union Presbyterian Seminary.

Formation Groups are a semester-long conversation with your peers, a faculty mentor, and a staff mentor. There are no assignments, no papers, no grades, no preparation necessary… just you and your willingness to be formed and reformed spiritually, vocationally, personally, as well as your willingness to show up and share every other week throughout the semester.

Walk with the Chaplain (Richmond Campus)

Every other week take the time to engage in some self-care for your body, mind, and spirit by going for a walk. The agenda items are simple: to check-in with the chaplain, walk at a comfortable pace, and get a cup of coffee along the way. We will depart from the front of Watts Hall at 7 a.m., walk to Stir Crazy Café RVA for coffee, and return to campus in plenty of time to get ready for class. (And when it gets too cold we'll switch to yoga indoors!!)